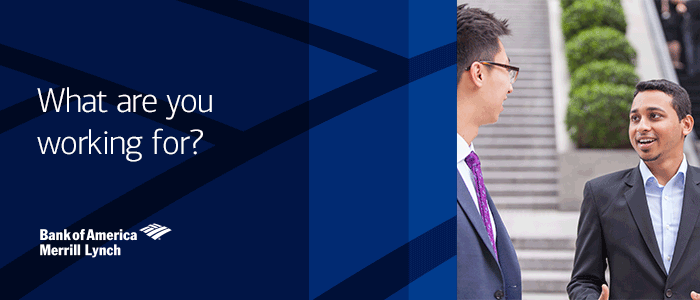 Application process
Bank of America Merrill Lynch
---
Application Process
Candidates are required to make an online application via the Bank of America Merrill Lynch application system. Online applications for most of our Analyst programs comprise of two stages, both must be completed by the application deadline for you to be considered. Stage 1 of your application requires the submission of your personal details, work experience etc. and competency questions followed by stage 2, where you will be required to complete a situational judgement test. The online test must be completed in one sitting. 
If you are successful in being selected for the first round of interviews, these will typically consist of one or more competency-based interviews over the phone. The final round of the assessment process will vary slightly for each business, but will include face-to-face interviews. Some instances will include a group component or presentation exercise. Further details regarding your final stage assessment will be communicated as you progress. 
For our Associate level – MBA programs applications are made online. Please attach your resume and cover letter, and ensure you apply under the name of the educational institution you are currently attending. Applications for our Associate level programs do not include an online assessment. Your first and second round interviews will take place by phone, on campus or at a Bank of America Merrill Lynch office.
The recruiting process varies depending on the program, location and division of your interest. We encourage you to refer to specific job descriptions for further details and confirmation of deadline dates. The recruiting process for these roles typically takes place from August to January for full time positions and from August to February for summer internship recruiting (depending on program of interest). Summer internships usually run for 10 weeks between June and August with full time new hires starting in the summer.
The recruitment timeline for Australia typically takes place from March to April for full time positions and from March to August for summer internships. Summer internships usually run for 11 weeks between November and February with full time new hires starting in January. 
Industrial attachment recruiting takes place at various times depending on business needs and the program typically runs for six months from January to June or July to December.