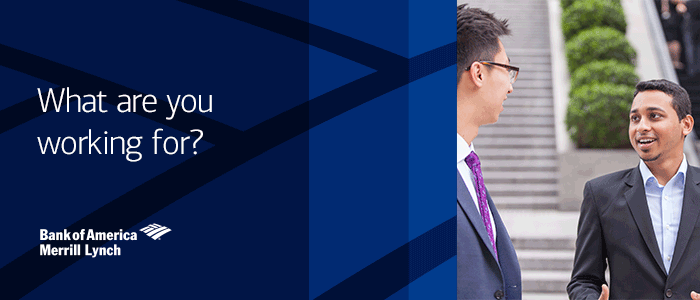 Take the next step
Bank of America Merrill Lynch
---
Take the next step
For positions in Asia Pacific, applications must be made online here.
Application deadlines
Internship programs
Analyst: 5 November 2016
Associate: 5 November 2016
Australia-based positions: July 2017
Full Time programs
Analyst: 1 October 2016
Associate: 1 October 2016
Australia-based positions: April 2017
Japan programs
Please refer to our Japan Careers website.
For more information on our application process please see the Apply section of our careers website.