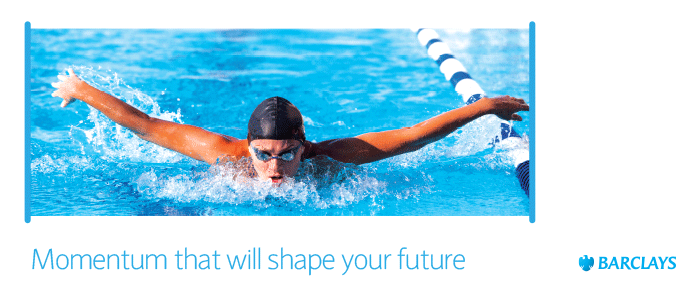 Barclays Graduate Programs and Jobs
We have a 300-year-strong foundation on which to build. Our status as one of the world's major financial services providers gives us weight and momentum.
Barclays currently has 0 opportunities.
Select the following options:
Barclays is a transatlantic consumer, corporate and investment bank offering products and services across personal, corporate and investment banking, credit cards and wealth management, with a strong presence in our home markets of the UK and the US.
With more than 325 years of history and expertise in banking, Barclays operates in more than 40 countries and employs approximately 130,000 people. Barclays moves, lends, invests and protects money for customers and clients worldwide.
Barclays offers a different kind of experience from most investment banks. Far from anonymous and impersonal, the firm has a lively environment attracting vibrant personalities in search of adventure, visibility and accountability. We provide a truly global working environment. We hire and encourage the brightest talent, placing great value on individual initiative, giving you every opportunity to flourish and prosper.
The momentum that's shaping our future will transform yours.  
Our application deadlines vary depending on the business area you wish to join us in. Find out more about Barclays Graduate Programme and Internship Programme.
Be part of our momentum.
Be in charge of your own.
There are three routes to joining us, depending on your experience and stage of study. For all of them, you must be a skilled communicator with an excellent academic record and a passion for finance.
Analyst
Full-time position for undergraduate and master's degree holders. You'll bring a fresh approach and perspective to your team, and inspire your colleagues with your ideas. Fluency in more than one language is useful for some roles. 
Associate
Full-time position for applicants with an MBA or a Masters in Finance. You'll already have some leadership experience and the knowledge of responsibility that comes with it, and a strong interest in investment banking.
Quantitative Associate
Full-time position for holders of a master's or PhD, or equivalent, in a subject such as Maths, Physics or Engineering. You will develop complex technical models for trading and risk management scenarios.
Internship
To get a sense of what it's like to work at Barclays, experience it for yourself. Our Spring, Summer and Off Cycle internships will immerse you in our work, culture and business. You'll learn from our people, while working on live deals and real business challenges. You may also take a significant step towards securing a full time opportunity with us.
Be momentous with early careers at Barclays.
Act now
It's time to work out which area suits you best and get to know us in person by attending our Virtual Career Event and coming along to one of our on-campus networking events. You can also watch our Barclays Day In the Life video on our website for good insight into what it's really like to work in your chosen area.
All you have to do is visit barclays.com/joinus to take the first step in your career journey with Barclays. And it all starts today.
How to apply
When you're ready, register and apply on our careers site. If we're a match, you'll continue with the assessment process.
When to apply
Our applications are open from September –  November (full time) and December (interns)
Eligibility
At minimum, a three year university degree 
Position locations
Singapore, Hong Kong, Tokyo, Mumbai (actual locations will vary according to staffing requirements) 
Further information
There's more information about applying in the FAQ section of our website.
We look forward to receiving your application.
Barclays APAC Virtual Career Event – Momentum that will shape your future
Get to know us in person by coming to one of our events:
| | | |
| --- | --- | --- |
| Date | Where | Event |
| 16 August 2016 | Singapore | SMU |
| 24 August 2016 | Singapore | NTU |
| 6 September 2016 | Singapore | NUS |
| 22 September 2016 | Hong Kong | HKU |
| 23 September 2016 | Hong Kong | HKUST |
| 13 October 2016 | Hong Kong | CUHK |
 

We can't wait to meet you.