Cognizant (Nasdaq-100: CTSH) is one of the world's leading professional services companies, transforming clients' business, operating and technology models for the digital era. Our unique industry-based, consultative approach helps clients envision, build and run more innovative and efficient businesses. Headquartered in the U.S., Cognizant is ranked 195 on the Fortune 500 and is consistently listed among the most admired companies in the world. Learn how Cognizant helps clients lead with digital at www.cognizant.com or follow us @Cognizant.
Cognizant currently has 0 opportunities.
Select the following options:
Past Cognizant Graduate Hiring Statistics
If you're interested in working at Cognizant, understanding when they have opened up applications for their graduate programs, graduate jobs and internships is helpful knowledge to have so you know when you might need to apply. Use the below information to see when Cognizant hires graduates, but more importantly what graduate degree's and other student attributes they target for their jobs.
---
Work rights
Singapore Citizen (50%),

Singapore Permanent Resident (50%),
Past Cognizant Graduate Jobs
Check out some of Cognizant's past jobs they have posted on GradConnection over the last 12 months. Understanding the details about what a graduate employer is looking for well before applications have opened can sometimes be the edge you need to secure your first graduate program.
---
When you join Cognizant, you will be surrounded by other graduates assigned to different businesses, each with their own unique skills and abilities.
LOCATION
Kuala Lumpur (Malaysia)
When you join Cognizant, you will be surrounded by other graduates assigned to different businesses, each with their own unique skills and abilities.
LOCATION
Singapore (Singapore)
Headquartered in the U.S., Cognizant has made a dramatic impact in the technology arena. We started as nothing more than an idea in 1994. By taking a unique approach to technology, we helped many of the world's biggest organizations transform their digital futures. It did not take long for the industry to pick up on our successes; by 2011, we were already being recognized as a Fortune 500 company. Not bad for a company that many regarded as a digital upstart. We have also been consistently listed as one of the most admired companies in the world.
We consider it our responsibility to make people feel at home in the future, no matter how technology-enabled it becomes. So, we are committed to helping to solve some of humankind's most difficult challenges in a way that is beneficial and comfortable for people through the work we do, and through investing in training people around the world in the digital skills that will be needed to do that work.
Today, we're proud to say that our unique, industry-based, consultative approach is helping clients envision, build and run more innovative and efficient businesses. Learn how Cognizant helps clients lead with digital at www.cognizant.com or follow us on Twitter: Cognizant.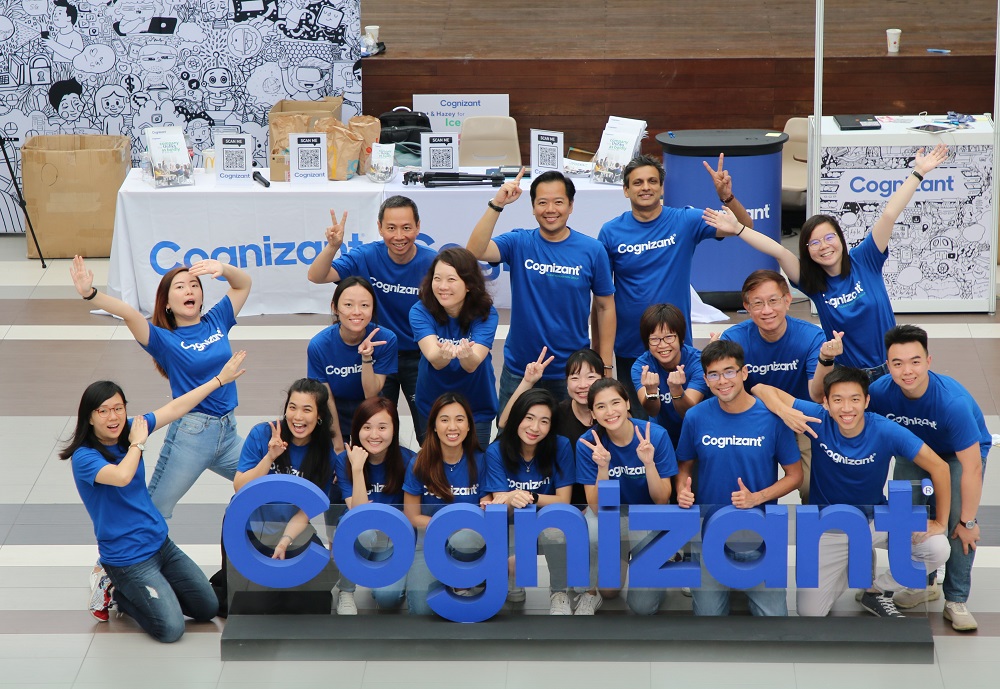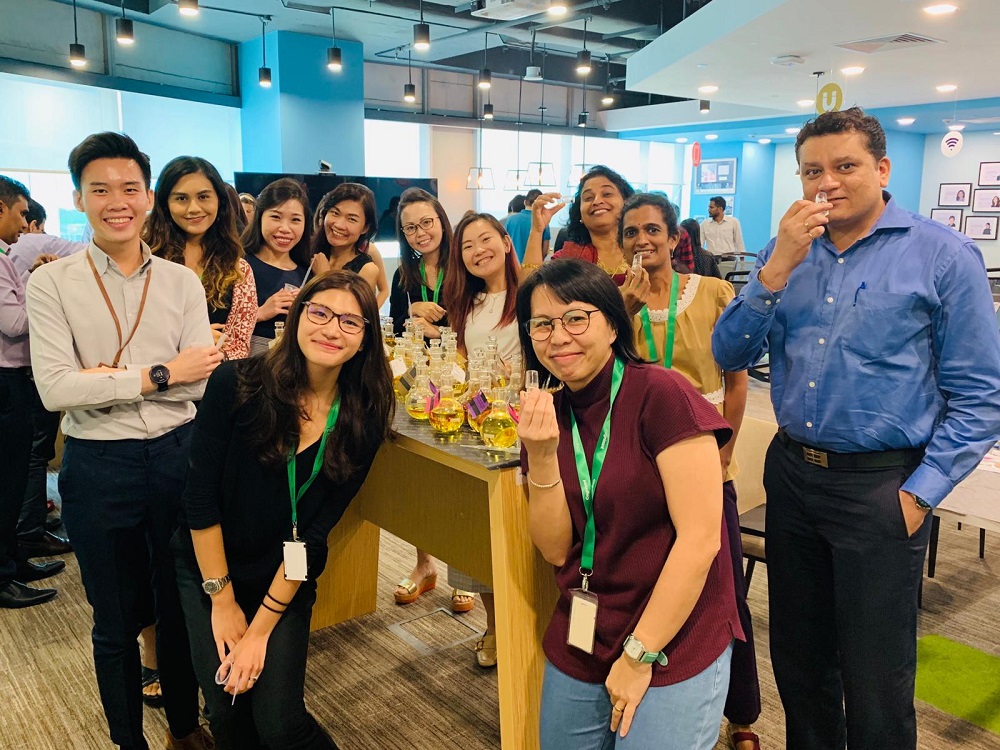 Graduate Program
Cognizant
---
As you come on board, you will be in the company of other graduates assigned to different businesses, each with their own unique skills and abilities. Cognizant's culture is highly collaborative, and the potential for working together on cross-functional or cross-business projects is very high.
Cognizant's graduate training program prepares aspiring, capable and qualified individuals to work and thrive in a rapidly changing, technology-driven world. Delivered by a team committed to developing leaders of tomorrow, our graduate training program equips you with the skills sought by industry leaders so that you can take our clients' businesses forward. The ability to navigate a dynamic environment, being people-oriented, and having a passion for tech and learning are key factors for success.
Based on your interests and capabilities and following prerequisite basic onboarding, you will be assigned to one of our businesses. This means that you can immediately build on your existing niche skills and develop business-specific ones for a career in Cognizant.
The program equips you with essential knowledge and niche skills sought by industry leaders, so you can create value for our clients. Your training will include soft skills like client relationship management and applicable technical skills such as software testing and quality management.
There are also numerous events, activities and projects which will introduce you to more of your Cognizant colleagues for opportunities to share, learn and grow with each other and give back to the community together.
Cognizant's vision is to build an ecosystem powered by like-minded yet unique individuals gunning for career results and supporting one another in their own personal development and networking. You will personally experience the support of our leaders who are key to realizing this vision. Look forward to being part of many client engagement projects, where you will become a partner to our clients through their digital transformation journey across multiple industries and technologies.
Your journey begins here: https://careers.cognizant.com/studentandinterns/global/en/job/31548/Singapore-Graduate-Program-2019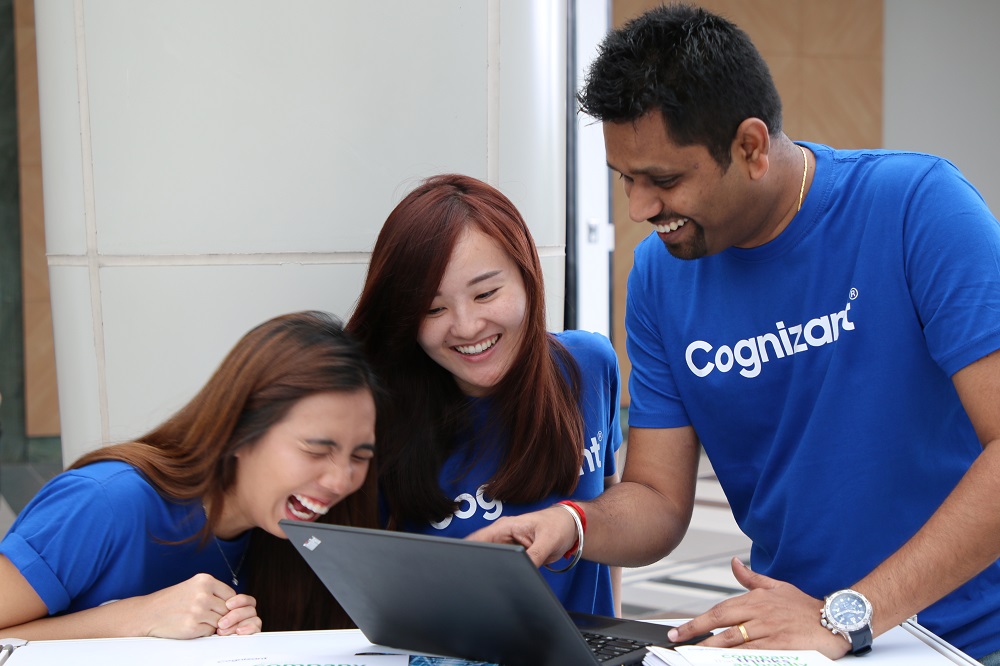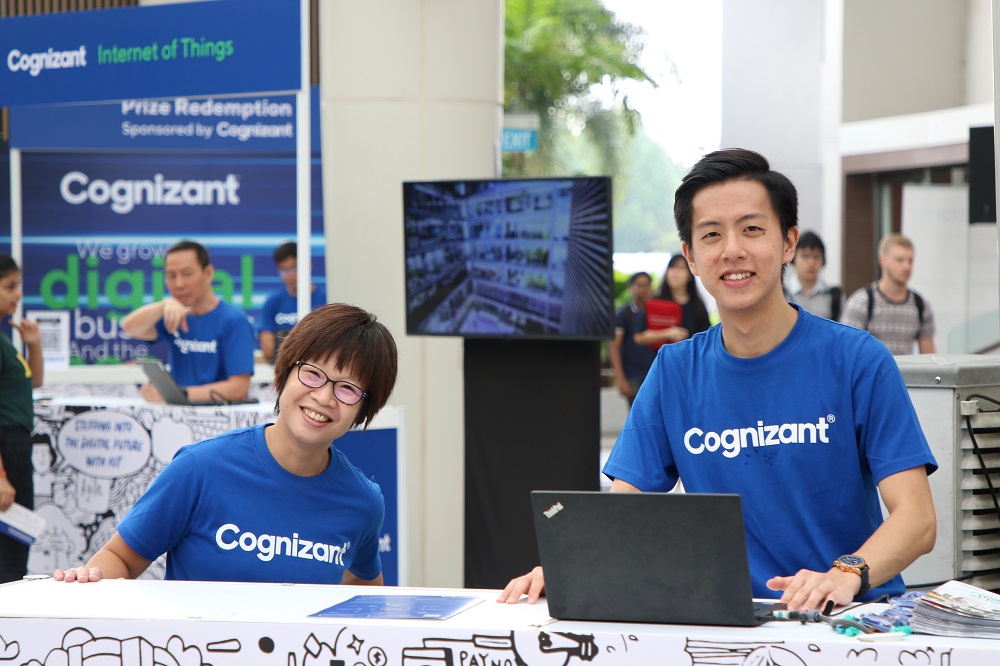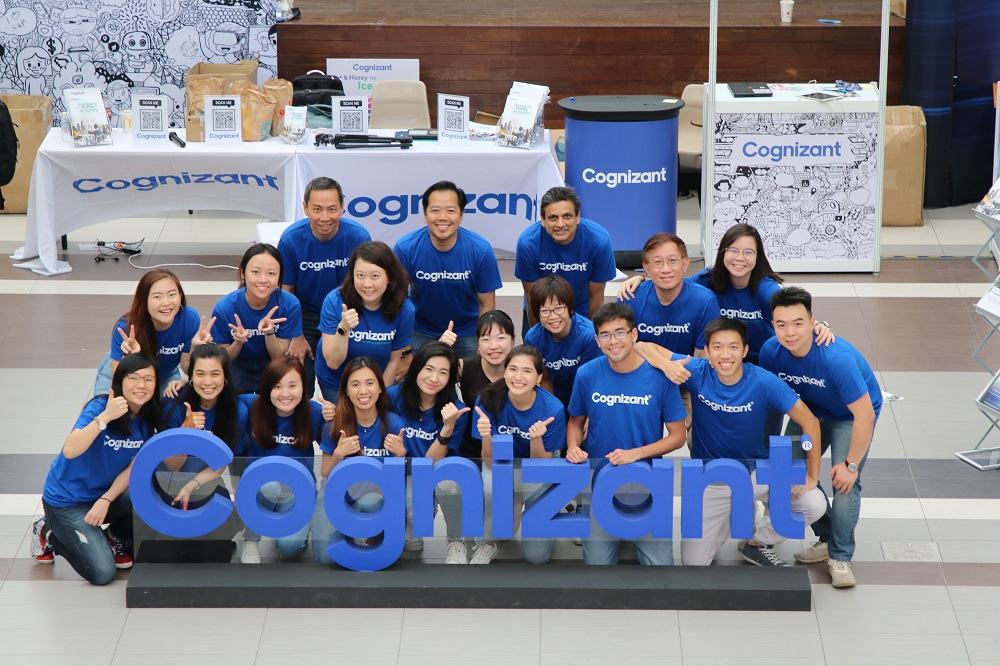 The Application Process
Cognizant
---
Our selection process commences in the following stages:
Profiles submitted to us via our Online Portal will be screened
Suitable candidates will be invited to attend an Online Assessment, which would be used as an additional evaluation tool to assess candidates. 
Candidates are also required to complete an Aptitude Test for some roles. This helps us get to know our candidates better and more deeply than what the CV can tell us
HR will contact promising candidates for a HR Phone Interview 
Successful candidates will meet the hiring team. Depending on the line of business, Face-to-Face Interviews may take up to 2-3 rounds.
Perspectives: 21 Jobs of the Future – Are you 'future-proof'?
Cognizant
---
Concern about a "jobless future" has never been greater. Seemingly every day, an academic, researcher or technology leader suggests that in a world of automation and artificial intelligence (AI), workers will increasingly be a surplus to what businesses need. For many people, the future of work looks like a bleak place, full of temporary jobs, minimum wage labour and a ruling technocracy safely hidden away in their gated communities.
It's a viable question: How will we make a living when machines are cheaper, faster and smarter than we are — machines that don't take breaks or vacations, don't get sick and don't care about chatting with their colleagues about last night's game?
But our vision of the future of work is an optimistic one. We believe work will change but won't go away. While many types of jobs will disappear, and many workers will struggle to adjust, a world without work is a fantasy that is no closer to reality in 2017 than it was 501 years ago upon the publication of Thomas More's Utopia.
A Look into the Near Future of Employment
We propose 21 new jobs that will emerge over the next 10 years and will become cornerstones of the future of work. From data detectives, to cyber city analysts, to augmented reality journey builders, these jobs are not science fiction – they're jobs your HR department will have to fill before very long.
We've positioned these 21 jobs over a 10-year timeline and according to their "tech-centricity."
Some are highly technical, while others won't require much tech knowledge at all.

Perspectives: 21 More Jobs of the Future – Are you ready?
Cognizant
---
Last year, we proposed 21 jobs that will emerge in the next 10 years and be central to the future of work.
This year, we present 21 more. Both reports espouse our argument that event as work is changing with the emergence of AI, humans have never been more integral to the future of work.
The future of work is at the heart of every major socio-economic-political debate raging around the world today. All of these discussions – be they about walls across borders, migrants landing on the beaches of Southern Europe, surveillance policies in Xinjiang, hard or soft Brexits, taxi services in Paris or the concentration of wealth among the 1% – are rooted in the topic of the nature and distribution of work. From work, and what is derived from it – money – comes power. From its absence stems powerlessness.
This long-evident truth is ever more real in 2018, precisely because people understand that work is changing more quickly than ever before. Given that the stakes are so high; the arguments are more ferocious. And the number-one reason why work is changing so quickly: the vista of technology opening up before us. A new digital prairie has appeared on the horizon, full of brilliant people solving unimaginably hard problems with brilliant technologies that are getting smarter and smarter, day by day. Many people are excited and energized by what they see emerging. Others are scared and afraid, frightened that what little grip they had on the economic ladder is about to slip.
Once again, we invite you to ponder 21 jobs that are both plausible and futuristic – and above all represent important work that humans will continue to need to do.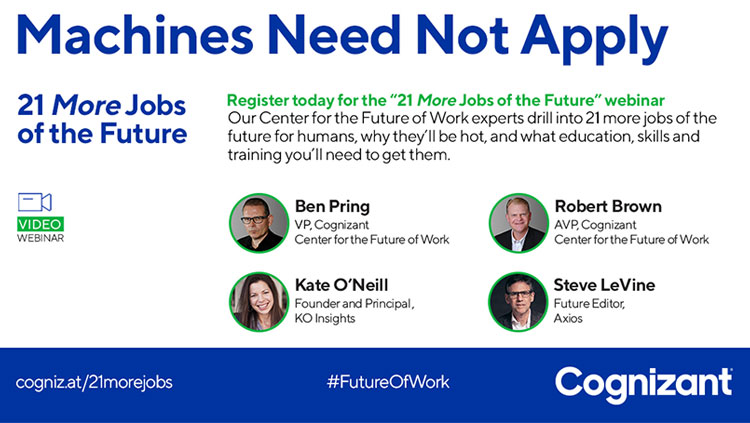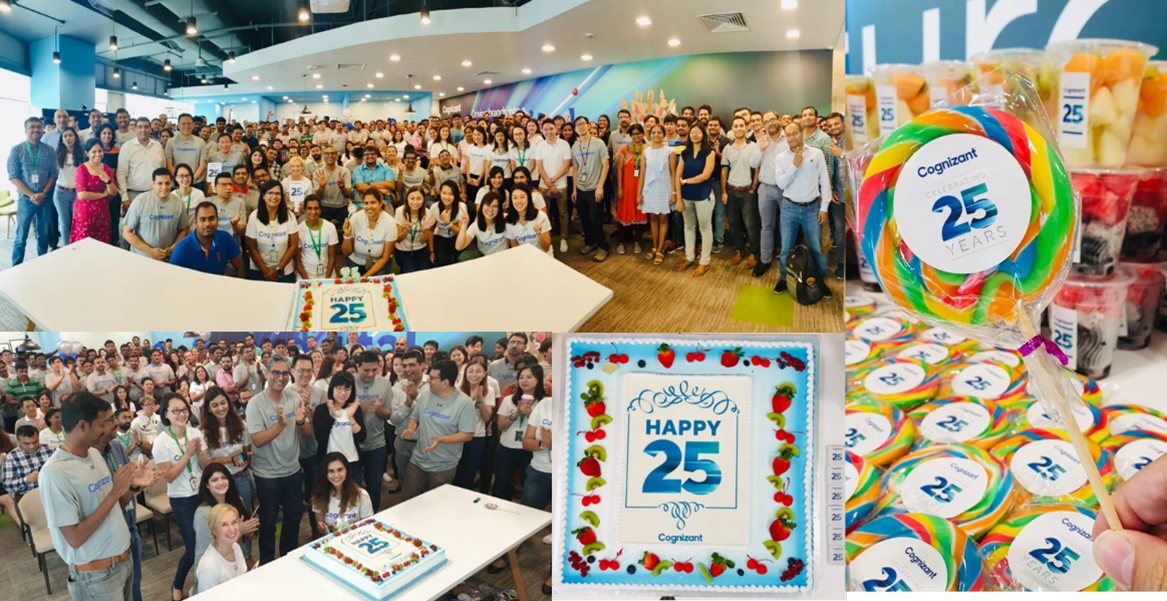 Cognizant turned 25 on 26th Jan 2019, and over 300 associates came together at our main Changi office to celebrate our 25th Anniversary. Not only was it a momentous occasion, it also brought together the biggest crowd our Collaboration Area has ever hosted since its opening in 2018!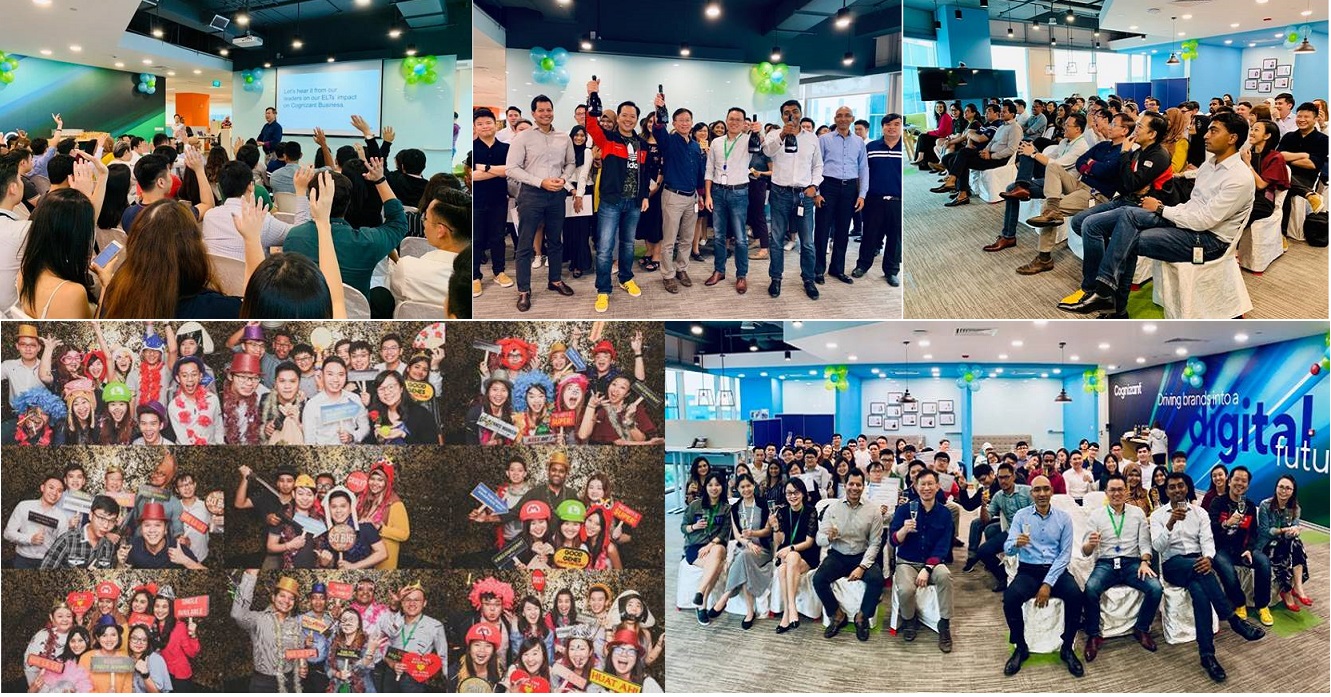 As the millennial workforce grows, Cognizant's Graduate program, Future Leaders of Tomorrow, was developed to engage and cultivate young professionals to future-proof our talent pipeline through curating and providing a comprehensive training curriculum and on-the-job (OJT) training for our Entry-Level Trainees (ELTs).
Our heartiest congratulations to our 2017 batch of Singapore ELTs on your completion of the graduate program and we encourage you to keep up the excellent learning attitude in your career years to come!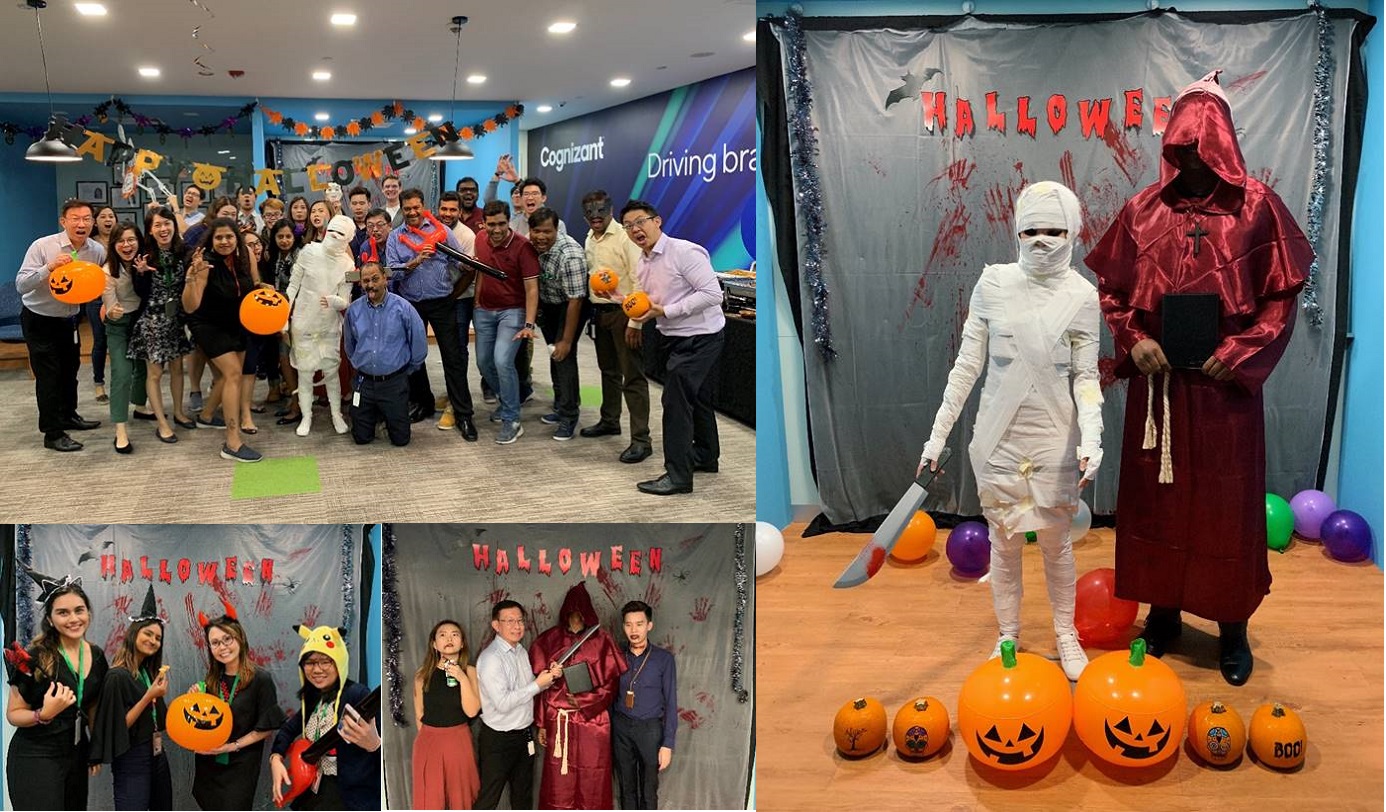 Boo-lieve it or not, we are creeping it real with a Halloween party in Cognizant! Associates had a fang-tastic time showing each other some tender loving scare. It ghosts without saying that it's going be all treats and no tricks, with popcorn, cotton floss and BOOze!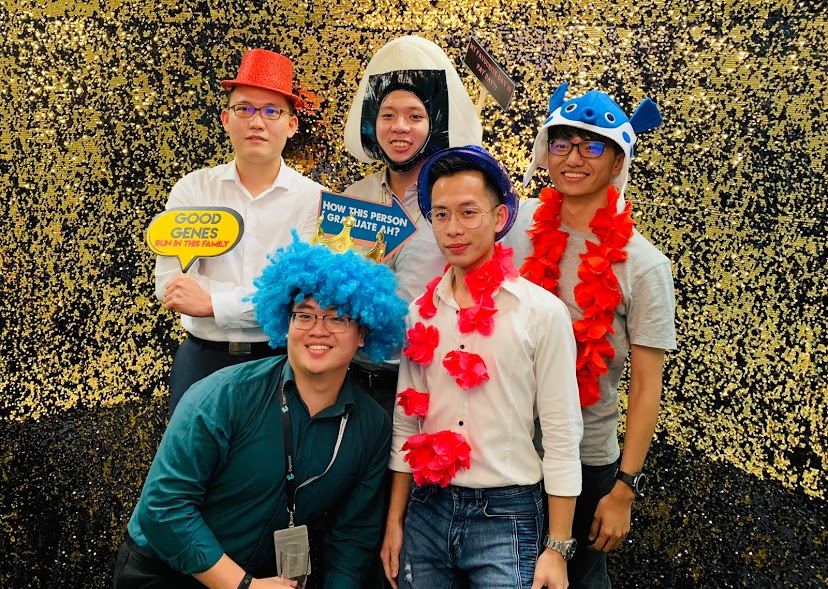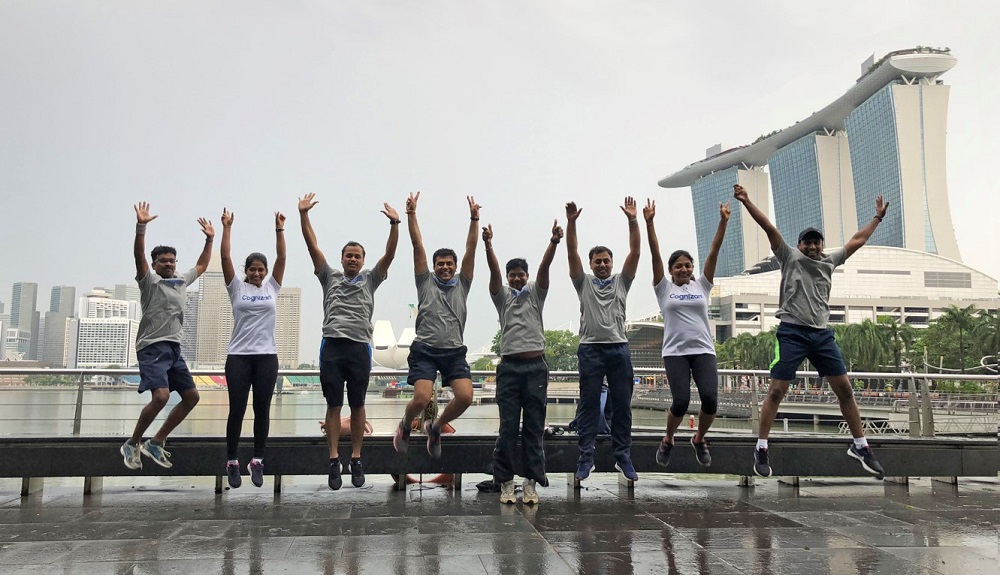 Our Graduate's Journey
Cognizant
---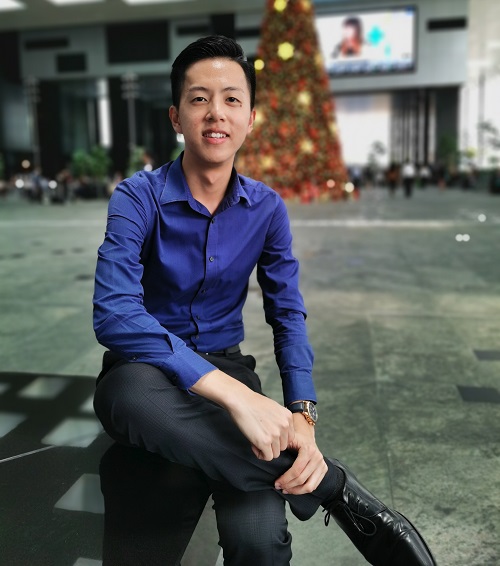 Name: Aloysius Tan
Designation/Role: Graduate Analyst – Consulting Banking & Financial Services
Employer: Cognizant
Qualifications: Nanyang Technological University / Bachelor (Honours) in Business (Risk Management & Insurance) / 2019
Day in the Life of a Consultant at Cognizant
8:30AM
Rather than starting the day off with just a "Good Morning", I would often engage in light-hearted conversations with my colleagues. For example, we would share with each other what we have done over the weekends and relive these happy moments. To me, this simple yet meaningful morning ritual is paramount as it helps to keep the team in high spirits and maximise our work productivity throughout the day. The impact of this ritual is exceptionally great during the start of the week as it can really help to get rid of my Monday Blues!
9:00AM
Point to note: Deadlines mean everything to a consultant! To ensure that I do not miss my submissions, I would use a notebook to keep track of 3 things: Tasks I have completed, am currently doing, and those that are yet to be done. When work officially starts, I make it a point to flip through this notebook to refresh my memory on the tasks at hand. In doing so, this gives me a clearer picture on my progress and allows me to plan for the rest of the day and week. To many, this might seem redundant and a tad too time-consuming. Personally, I feel that this simple gesture plays a vital role in ensuring that I do not fall victim to a monster that even students fear the most: Burnout! This problem of burnout can become rather intense during project peak when I am constantly overwhelmed with work and am required to deal with numerous tasks within a short time period.
12:00pm
Apart from the satisfaction of filling my growling stomach, what I enjoy most about lunchtime is the accompaniment of my colleagues as I value the importance of forging strong bonds with them. Good working relationships seeks to enhance teamwork and productivity within the team, and it is also really what makes work more bearable when the going gets tough! Our favourite haunt is "Lau Pa Sat", where you can find really delicious food if you are frequent customers like us!
2:00PM
At this time of the day, it seems like work just got harder to deal with when food coma starts to set in. My quick fix? I would bring my own thermos flask with which I can enjoy some revitalising hot tea that never fails to perk me up. After all, a cup of tea a day keeps the drowsiness at bay!
3:30PM
A large part of consulting revolves around the interactions with clients. Being able to respond swiftly and accurately to clients' requests anytime and anywhere is really all part of the job! Before any client meeting, I would ensure that I have the answers to all my clients' queries at my fingertips. To do so, I would take down points of discussion from previous meetings to remind myself about which issues need to be resolved and raised in the upcoming meetings. Furthermore, having penned down these points of discussion, I am often able to stay objective and thereby craft the best solution which can effectively cater to client needs, even for problems with high complexity.
6:00PM
At the end of the day, it is really comforting to know that I have colleagues who are a sporty bunch, and not to mention, one of my bosses is an ironman who actively participates in triathlons! After work, we would become exercise buddies and go for much-needed night runs, or even play frisbee, around the CBD area. For me, the best form of destress is to sweat it out after a long day at work as I am a firm believer that a healthy body is a prerequisite to a healthy mind!
---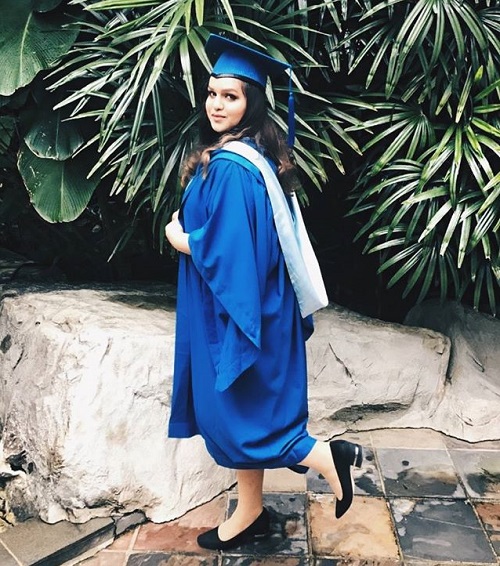 Name: Kanchan
Designation/Role: Graduate Analyst – Quality Engineering Assurance
Employer: Cognizant
Qualifications: University of Wollongong / Bachelor of Business Information Systems / 2018
Day in the Life of a Graduate Analyst
9:00AM
I start my day at work with a daily Sanity test of the current Product that I am working on. Some of the tasks include ensuring that there is an accurate data flow from 1 product of the Bank to another. And if I do face issues, I raise a "bug" that has to be verified by the Developers in my team. Upon their check, I re-test the components and update my team accordingly with an overall status. This is an important task of the day that has to be conducted daily so that my team members and I would be able to get along with our specific testing tasks.
11:00AM
During this time of the day, I attend a Stand-up meeting with my team. In this meeting, the Developers, Business Analysts and Testers gather to share our progress and any issues that we are facing in the Project. Together as a team, we brainstorm and plan for solutions to overcome any issues that may cause a hindrance to our Project. This is also my favourite time of the day as I get to interact with members who hold different roles in our project. Getting insight on the Project and how each of us play a vital role in making things come to live, always amazes me.
12:00PM
My colleagues and I go for lunch around this time of the day. This is where we get to meet each other outside of office and interact on a lighter note where we learn new things about each other. As a socially-active person who is always looking forward to making new friends, this time of the day is surely a bonus for me!
3:00PM
This is time of the day is where I am in between daily tasks such as testing various components of the Products that the Bank has. Some of my tasks include writing Test Cases for the testing tasks that I would be performing. Apart from the Knowledge Transfer that my seniors at work have provided me with on the Products, it is this task that reinforces my understanding of each Product on a comfortable level. As someone who never had any Finance background, I imagined myself struggling with Banking & Finance terms – however, the struggle was short-lived with the help of my seniors at work who have always answered my every query and doubt as I approached them for help.
6:00PM
Around this time, most of my colleagues and I pack up for the day. And with each day that I learn something new and interesting, I leave work feeling a little more accomplished than the previous day as I have marked the words of my seniors where they have always said "Keep learning, Kanchan, learn as much as you can, and you will always find yourself moving ahead in the right direction!"
My Graduate Analyst journey with Cognizant has been very rewarding and fulfilling. The outreach program that Cognizant has allows me to return back to Society with my contributions – even on weekends. Undergoing Training in Cognizant's' Graduate Program has equipped me with the exact skills to execute and deliver tasks in my current Project. With my latest award "Ace of Rookies" - I am definitely motivated to achieve greater heights in my Career ahead with Cognizant.
A picture of me during Cognizant's Outreach Program: Volunteering at Orto: A day out with the Elderly