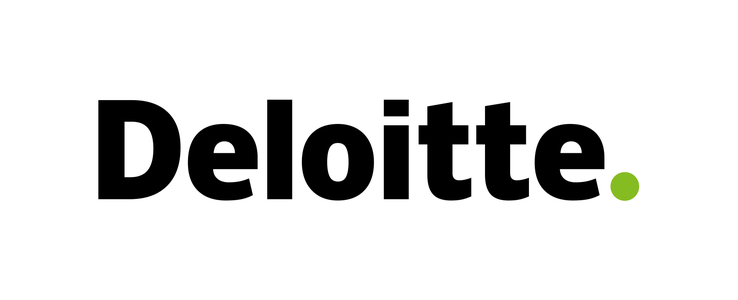 Deloitte Graduate Jobs & Internships
There are currently 7 jobs available
Deloitte is the largest private professional services network in the world. Our reputation for providing high quality services with integrity has earned us the trust of our clients, and our people. If you're ready for a career with a dynamic organisation in an environment that fosters professional development and career advancement, you're ready for Deloitte. With 200,000 people in over 150 countries, Deloitte member firms serve more than 80 percent of the world's largest companies as well as large national enterprises, public institutions and successful fast-growing companies.
In South Africa, Deloitte is one of the leading professional services organisations. We specialise in providing Audit, Tax, Consulting, Risk Advisory and Corporate Finance services. We serve clients in a variety of industries from financial services, to consumer business, energy, mining and manufacturing, tourism, TMT and the public sector.
In the Republic of South Africa, Deloitte operates as Deloitte & Touche. Deloitte & Touche is a part of Deloitte Africa. Deloitte Africa is a member of Deloitte Touche Tohmatsu Limited ("DTTL"), a UK private company limited by guarantee.
Deloitte professionals are unified by a collaborative culture that fosters integrity, outstanding value to clients, commitment to each other, and strength from cultural diversity. They enjoy an environment of continuous learning, challenging experiences, and enriching career opportunities. Our professionals are dedicated to strengthening corporate responsibility, building public trust, and making a positive impact in their communities. Our talented professionals and our clients understand the link between a strong learning and development programme and the ability for Deloitte to deliver on its promise of consistent, high-quality service delivery worldwide.
At Deloitte you have the opportunity to develop your talents and capabilities and be in the driving seat of your career. Our unique culture, commitment to continuous learning and accessible leadership encourages personal initiative and rewards innovative thinking. Whatever your age, gender or culture, you'll make more of your career at Deloitte.
Past Deloitte Graduate Hiring Statistics
If you're interested in working at Deloitte, understanding when they have opened up applications for their graduate programs, graduate jobs and internships is helpful knowledge to have so you know when you might need to apply. Use the below information to see when Deloitte hires graduates, but more importantly what graduate degree's and other student attributes they target for their jobs.
---
Job types
Graduate Jobs (97%),

Internships (3%),
Disciplines
Accounting (9%),

Actuary (34%),

Banking and Finance (19%),

Business and Commerce (9%),

Computer Science (59%),
Locations
Johannesburg (47%),

South Africa (31%),

Cape Town (9%),

Sandton (6%),

Durban (3%),