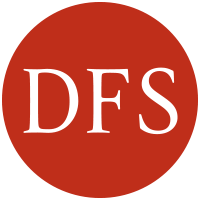 DFS Group Limited is the world's leading luxury retailer catering to the traveling public. We have attained this position by listening to our clientele, adapting to changes in our customer base, and continually responding with innovative concepts. Our strength lies in our strategic brand partnerships, groundbreaking store and product development, superior assortments, and targeted marketing programs.
DFS Group currently has 0 opportunities.
Select the following options:
Past DFS Group Graduate Hiring Statistics
If you're interested in working at DFS Group, understanding when they have opened up applications for their graduate programs, graduate jobs and internships is helpful knowledge to have so you know when you might need to apply. Use the below information to see when DFS Group hires graduates, but more importantly what graduate degree's and other student attributes they target for their jobs.
---
Past DFS Group Graduate Jobs
Check out some of DFS Group's past jobs they have posted on GradConnection over the last 12 months. Understanding the details about what a graduate employer is looking for well before applications have opened can sometimes be the edge you need to secure your first graduate program.
---
Business and Commerce
and 1 other
Hires applicants with degrees in
Data Science and Analytics
Management Trainee participates in on-the-job training, learn new skills, and to demonstrate increasing proficiency and expertise with managerial responsibilities.
Accounting
and 1 other
Hires applicants with degrees in
Designed to fast track your career, the DFS Graduate Development Program aims to provide an unparalleled opportunity for candidates to learn all aspects of Finance in our luxury travel retail business.