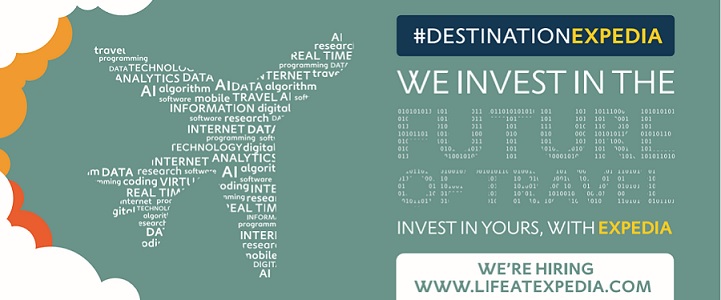 We are the world's travel platform.  Our purpose is to bring the world within reach.
We are among the largest technology companies in the world, and our work is solely dedicated to one of the most socially and economically important activities on the planet – travel.  Travel is a force for good.  Travel connects us culturally, emotionally and physically – not on a device or via a screen, but in the real world.
Travel opens our eyes, our minds and our hearts.  Travel makes people better.  Travel makes the world better.  But travel can be complicated, intimidating, frustrating and expensive.  These challenges create barriers that can make the people and places of the world seem farther away from one another than they really are – and for many, seemingly out of reach.
We are here to help knock down the barriers to travel, making it easier, more enjoyable, more attainable and more accessible, and in doing so, ultimately bring the world within closer reach.  We believe our success can make the world a better place.
Expedia Culture:
The true traveler carries their home with them. On their sleeve. They can put down deep roots even if they have only been somewhere for a day. Expedia is a community of travelers who call the whole world their home. When we say we're a global company we don't mean that we have a couple of offices spread over a few different countries. Our outlook is global. When we work on a project, we have a dozen voices on the call, jabbering away, accents melding, all confident that their input is valuable. Because it's obvious to us all, good ideas have no nationality and nor does laughter.
We Embrace Diversity:
At Expedia we believe in empowering our employees to connect with fellow colleagues who have the same interests and passions they do. From Women, LGBT, and Military/ Veteran focused affinity groups, to sustainability and volunteering causes, we support our employee's passions and diversity around the world. You'll find us recruiting at national conferences sponsored by diversity groups. We're inclusive and that's never going to change. Whatever your culture, your background or your way of life, we have a rewarding career in store for you.