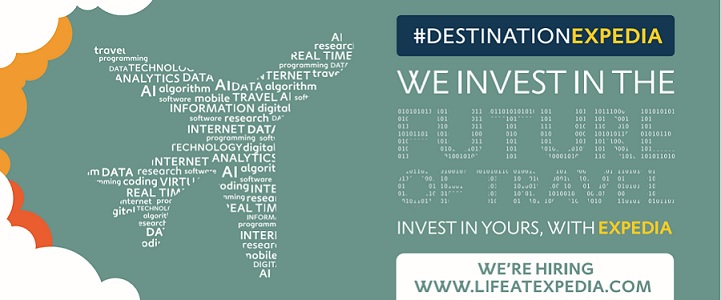 Expedia Group Internships
Expedia Group is currently not accepting applications
Expedia Group is the world's travel platform, with the power to bring the world within reach for millions of people.
Our extensive brand portfolio includes some of the world's most trusted online travel brands, powered by the most knowledgeable, passionate and creative people in our business.
Our travellers, our teams and our partners are our priority because we recognize the importance of what we do.
Expedia Group currently has 0 opportunities.
Select the following options:
Past Expedia Group Graduate Hiring Statistics
If you're interested in working at Expedia Group, understanding when they have opened up applications for their graduate programs, graduate jobs and internships is helpful knowledge to have so you know when you might need to apply. Use the below information to see when Expedia Group hires graduates, but more importantly what graduate degree's and other student attributes they target for their jobs.
---
Past Expedia Group Internships
Check out some of Expedia Group's past jobs they have posted on GradConnection over the last 12 months. Understanding the details about what a graduate employer is looking for well before applications have opened can sometimes be the edge you need to secure your first graduate program.
---