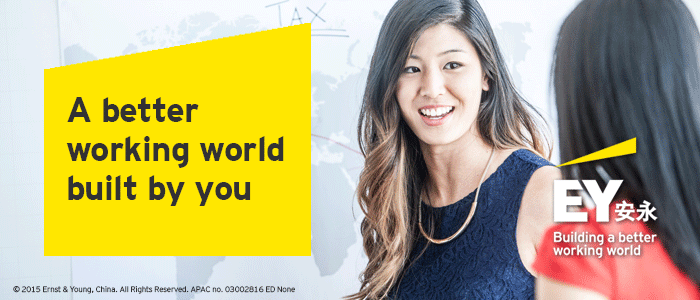 About EY service lines
1.     Assurance

Background to Assurance
Assurance professionals play a vital role in the economy by providing companies, investors and regulators with confidence about the validity of financial statements, business-critical information or processes. But assurance skills are not limited to audit or to finance. Assurance professionals also help clients make informed decisions about environmental policies, governance and management systems and fraud investigation.
A career in Assurance - Audit
Examine a company's financial statement and test their reliability
Get to know the business and assess processes / controls use to produce the financial statement
Understand business drivers, associated risks and their potential effect on financial statement accounts
2.     Tax

Background to Tax 
The Tax department provides quality services in many industries. We help our clients understand and manage their tax compliance and reporting obligations responsibly and proactively. We help them assess, improve and monitor their tax function's processes, controls and risk management and maintain effective relationships with the tax authorities. Our services include business tax services, human capital, indirect tax, international tax, and transaction tax.
A career in Tax
Manage and coordinate tax compliance work for clients
Maintain continuous interaction with clients, manage expectations and ensure outstanding client service.
Team with tax professionals to provide comprehensive tax services
Determine all information required to ensure / complete accurate tax compliance products
3.     Advisory

Background to Risk
Risk management protects business performance and contributes to sustainability in results. It's about achieving a clear understanding of risks and developing plans to manage them. As part of our team of risk professionals, you will work with multinational businesses and public sector organizations to develop and integrate holistic approach to risk and control.
Underpinning our risk capabilities are our strengths and skills in day-to-day operations, management and strategic decision-making. These skills are concentrated in the four supporting areas of:
People and organizational change
IT advisory
Strategic direction
Program management
A career in Risk
Work effectively as a team member, sharing responsibility, providing support, maintaining communication
and updating senior team members on progress
Help prepare for meetings with client management teams and participate in these meetings
Help prepare reports and schedules that will be delivered to clients and other parties
Develop and maintain productive working relationships with client personnel
Build strong internal relationships with EY Advisory Services and with other service lines across the organization
Background to Performance Improvement
Our Performance Improvement team is all about helping clients improve security and efficiency, while also reducing their costs. We help clients by delivering assessment, transformation and process efficiency services in experienced areas like finance, customer, supply chain, operations, IT, people and organization management.
A career in Performance Improvement
Build productive working relationships with client personnel
Perform daily fieldwork, inform supervisors of the engagement status.
Understand and execute advisory services procedures including client interviews, problem analysis, and
advanced fact gathering
Commit to developing knowledge. Use technology to continually learn, share knowledge with team members, and enhance service delivery.
Build strong internal relationships with EY Advisory Services and with other service lines across the organization
4.     Transaction Advisory Services – Valuation & Business Modeling

Background to Transaction Advisory Services
We are committed to delivering independent and objective business valuation services to a range of private and public companies in various industries in Hong Kong, Mainland China and throughout Asia. By identifying critical value and risk drivers, and determining the linkages that affect performance, we help our clients improve alignment between management decision-making, resource allocation, executive compensation and enterprise performance. 
A career in Transaction Advisory Services – Valuation & Business Modeling
Conduct equity research, industry research, management interviews and site visits; and support managers by analyzing information obtained from various channels for use in the preparation of valuation reports
Review and analyze valuation reports issued by other firms in order to assist audit teams on the projects associated with fair value measurements
Appraise company or asset values using the income approach, market approach or asset-based approach for transaction, financial reporting or tax purposes
Work closely with clients, targets and other professionals in the financial due diligence, legal, tax and valuation fields
A career in Transaction Advisory Services - Corporate Restructuring & Insolvency
Review companies financial status, prepare pre-liquidation forecast and prognosis of cash flow requirements
Assist the engagement managers to prepare comprehensive financial reviews of companies' operations for the intention to secure investor, dispose and recover of assets
Involve in day-to-day management of judicial management, receivership, agent for mortgagee-in possession voluntary and compulsory liquidation engagement
Help client in corporate risk management