FNB Graduate Programs and Jobs
As a financial institution, FNB provides personal, private, business, commercial and corporate banking services to millions of customers across South Africa.
FNB currently has 0 opportunities.
Select the following options:
Humble Beginnings
FNB is the oldest bank in South Africa, and can be traced back to the Eastern Province Bank formed in Grahamstown in 1838. Today, FNB trades as a division of FirstRand Bank Limited. When looking at FNB's history, two things in particular stand out. The first is a story of survival - different circumstances in South Africa have posed many great challenges in our history, all of which FNB has successfully met. This track record provides a strong foundation for our future challenges. The second is a story of people - our history has always been firmly influenced by the needs of the people we serve.
The Acacia tree in our brand logo is a suitable representation of our history. Our roots run deep in South Africa, and we have grown thanks to our commitment to serving the needs of our clients and communities.
A landmark development in FNB's history took place in 1998 when the financial services interests of Rand Merchant Bank Holdings and Anglo American were merged to form FirstRand Limited. In the process, FNB was delisted from the JSE on 22 May 1998 to become a wholly-owned subsidiary of FirstRand, which was listed on the JSE on 25 May 1998. On 30 June 1999, the banking interests of FirstRand formally merged into a single entity to form FirstRand Bank. FNB, WesBank and RMB now trade as divisions of FirstRand Bank.
FirstRand Group
Listed on the JSE and the Namibian Stock Exchange, FirstRand Limited is one of the largest financial institutions in South Africa, and provides banking, insurance and investment products and services to retail, commercial, corporate and public sector customers through its portfolio of leading franchises, which include FNB, RMB, WesBank and Ashburton Investments.
FirstRand Bank Limited is a wholly owned subsidiary of FirstRand Limited, and has a number of divisions, including Rand Merchant Bank (the investment bank), FNB (the retail and commercial bank) and WesBank (the instalment finance provider).
For more information on the FirstRand Group, visit FirstRand's website.
An Innovative Financial Services Provider
Our Culture
At FNB, the "owner manager" culture is at the core of how we do business. Smaller, more agile groups of businesses means we're more flexible, able to react more quickly to situations and are more competitive - while also emphasising collaboration. And while we have an entrepreneurial drive to action, we're never arrogant.
Our Values
We guard our values jealously, as does everyone who works at FNB, because we understand their importance in maintaining the culture of our bank.
Our Values are:
I'm helpful
I'm effective
I'm innovative
I'm ethical
I'm accountable
The Future League International Graduate Programme
FNB
---
The Future League International Graduate Programme
The FNB International Graduate Programme is just like the South African programme and all international graduates take part in the same training, team building and projects.
The International Programme is open to students from the following countries:
Zambia
Botswana
Namibia
Swaziland
Lesotho
Tanzania
Ghana
Mozambique
You will be seconded to FNB South Africa during the first year of the programme, and in January, the following year, you will join FNB in your home country.
The Future League Graduate Programme
FNB
---
The Future League Graduate Programme
An induction into the world of FNB
As an FNB Grad, you're going to be spending a lot of time with us, so it's best you know the ins and outs of what really happens at FNB. To make sure you're in the know, you spend three weeks in the "Welcome" department. Here you learn about the way FNB works and the everyday runnings, like the FNB Intranet, dress code, your payslip and medical aid. This is the time you get to network with your fellow graduates, your managers, HR and all the CEOs.
Team building
Just as any period comes to an end, the Graduate period is closed off at a weekend finale conducted at an amazing venue. Here you get together with the Grad Team to reflect and acknowledge the journey you've made so far. It's a weekend made of memories that will stay with you after you have become part of the Elite Grad Alumni.

Training
We get it, you're at the top of your student game, but there's so much to learn. For your first six months as an FNB Graduate you'll be trained and learn valuable skills that will be vital in the future. But you're not in it alone, all training is done in groups, which is great because you get to catch up with your fellow grads that are getting their own jobs done in their own fields. Some modules covered are Project Management, Interpersonal Skills, Presentation Skills, Business Writing and more.

Service Channels Project
One of the first big tests you'll face is the Service Channels Project, but you've got this. This project is handed to you within the induction period. You'll split into teams and engage with various FNB branches (their managers and staff), as well as visit our contact centres and ATMs. This is the first time as a graduate that you'll realise your work with us is taken extremely seriously, some of our previous graduates came up with eWallet and other innovative projects, so we're always keen to hear what you have up your sleeve.
Graduate Project
Now here's your final big test, but it's a great one. The Graduate Project is done in groups. Each group must source a project that needs to come to life before November of your Grad year. You present it to stakeholders and customers of FNB and the Top 3 innovations are awarded prizes, which range from trips to Cape Town and Sun City to name a few. Furthermore, if your project is truly impressive you can even log it on to the bank's Innovators Program, where you can contend with the best of the best for prize money up to over a million bucks! Every idea counts with us, it's what keeps us ahead of the other financial institutions so we love to be wowed.
The Future League Selection Process
FNB
---
The Future League Selection Process
Selection process
Here's the nitty gritty about how to get onto the Future League Graduate Programme.
Apply online
You'll have to apply online by submitting your CV and full academic results (applications open between March and August annually).
Shortlisted for assessments
If shortlisted, you will be invited to take part in an assessment. You can't prepare for it, it's simply aimed at assessing potential.
Grad team interview
If you are successful through the assessment process, you are invited to take part in the interview with the graduate team.
Business interview
Successful candidates' applications are sent to business units for selection and then the final business unit interview takes place.
Offer
If the business interview is successful, you will be made an offer to join the bank in the specific unit in particular.
Simple as that.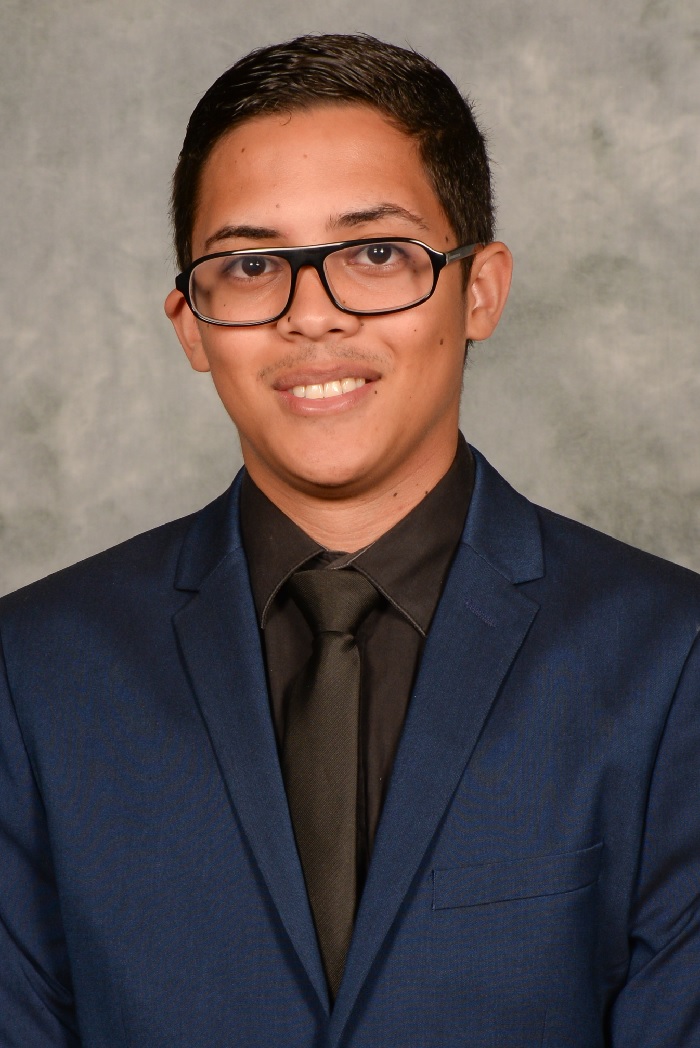 Job Title: Software Developer at FNB Online
What you studied: BSc Computer Science and Information Technology
What is the company culture like at FNB?
The culture is relaxed, but at the same time people work hard when they need to. People are helpful when you're lost with the work you've been given.
What is exciting about work?
I'm excited about the work I'm doing as it interests me. Learning new ways of doing things and also being giving a chance to mess around with the code to figure it out myself.
My advice to students entering the job market:
Do what you enjoy and ask questions if you don't know something.
What surprised you most about entering the working world?
How much my university work doesn't apply to my working life. The bits I learned at university makes it easier to pick up FNB's approach to programming.
What would you have done differently during your years at University?
Nothing, I enjoyed it. I made my mistakes but I learned from them.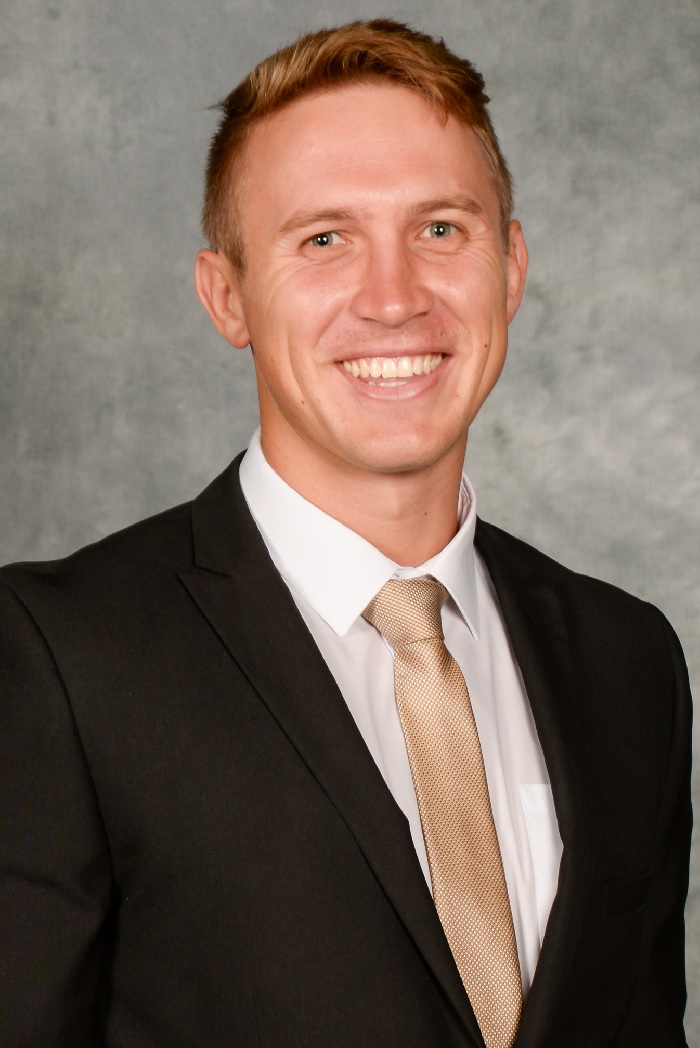 Job Title: Quantitative Analyst at FNB Homeloans
What you studied: Bcom Actuarial Science
What is the company culture like at FNB?
The culture is relaxed and friendly. People are proud of their work and are really trying to help their clients.
What is exciting about work?
I was in a meeting with all of the executives and managers when my manager asked me to elaborate on something we had spoken about earlier. The question came out of nowhere and all eyes were on me. It's exciting for me that my input has a real world impact. It was also insightful to see how these people think, talk and strategise.
My advice to students entering the job market
Applying for a job: start applying for jobs early on and prepare well for your interviews. Nothing makes you more confident in an interview than being prepared.
Your first month on the job: forget everything you think you know; have an open mind; listen when people talk, as well as ask questions. Network from day one - talk to both the extroverts and the quieter people. Also join people when they invite you to lunch or after-work drinks. Usually you get to know the more casual side of a person. 
What surprised you most about entering the working world?
You actually know nothing. Theoretical knowledge gives you a good base, but that's only the beginning. You only learn when you start working and open yourself up to new things.
What would you have done differently during your years at University?
I had a long and exciting university career full of experiences. Everything I did lead me to where I am now (I may have gone for more wine tastings).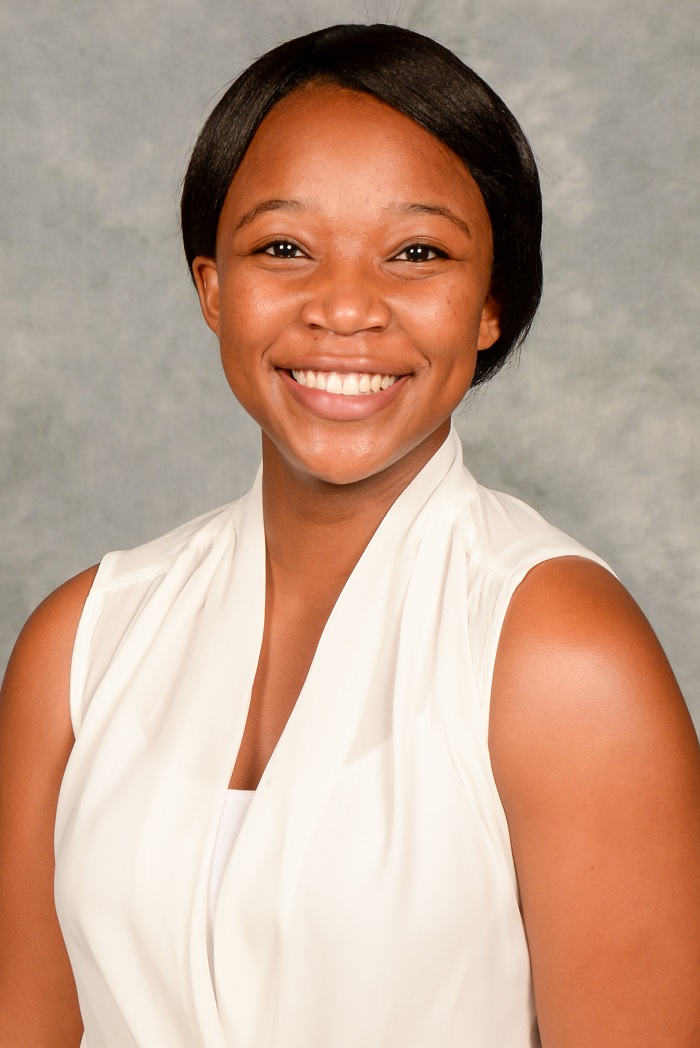 Job Title: Business Processes Engineer at FNB Cash Investments                        
What you studied: BComm Economics and Financial Management 
What is the company culture like at FNB? 
FNB provides an eccentric, energetic, goal-focused and collaborative space. It allows for constructive criticism to be given because we all trust each other to want the best for our business unit. We continuously align our business unit goals and strategies to that of the leadership in the bank.  
What is exciting about work?
Every day is a new adventure of navigating the systems, meeting more experienced people to guide me with tasks and working with a team that is excited and energetic. My team make work such a positive place to be. 
The most interesting part thus far has been each of the experiences where the CEO took a genuine interest in us as the grads of 2017 and imparted knowledge with us. Each experience has made joining FNB not just a career move, but a life-changing move. I mean how many CEOs do you know that actively make time to engage with their employees? Even as a grad he is personally investing in my journey with the group and that is an extremely liberating experience for me.
My advice to students entering the job market
Be curious about your abilities; push yourself to be better each day; create a solid schedule that will help you balance work and private life. 
What surprised you most about entering the working world?
I was surprised by how difficult it is to keep to a schedule that enhances work-life balance. It's so different to university where prioritising was easy and there was always time to factor in the social side.
What would you have done differently during your years at University?
I would have taken courses in coding. I'd like to expand my knowledge and abilities in a field that much of the industry is looking into - digitisation, so I've decided that every six months I will be taking on a new course to keep my skills set as relevant as possible.
Thabo Letlotlo Ntilane
FNB
---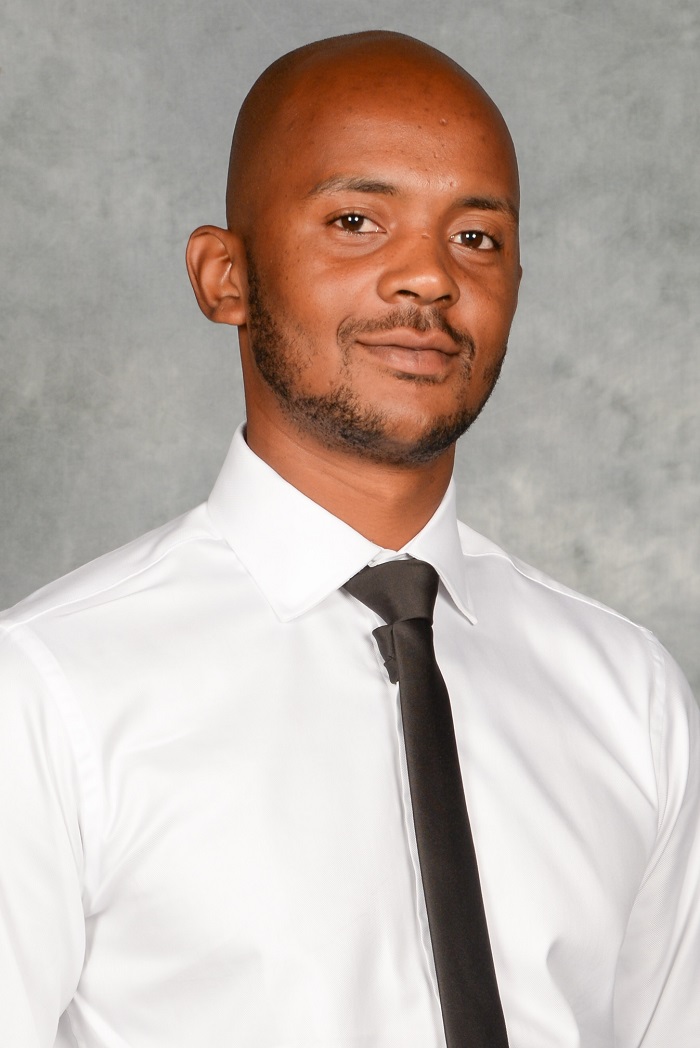 Job title: Quantitative Analyst
What you studied: BSc Financial Mathematics
Thabo joined FNB this year as a Quantitative Analyst. Just entering the working world, he was most surprised by the impact a graduate with new
ideas can make in a big established bank. Here's more about his experience:
What do you like about the company culture?
The company is a very exciting blend of relaxed banter, intelligence and efficient productivity. Everyone takes time to help one another, whether that is to develop an idea, follow through on a thought process, or educate about something new.
What is exciting about work?
Learning new things every day, interacting with intelligent people and indulging in their wealth of experience and depth of personality. 
The most interesting day was the very first day: meeting the team - everyone from the CEO and the Heads of Credit and Pricing, to my pricing desk team with their rich personalities and humour.
My advice to students entering the job market
Humble yourself. Regardless of what you may know, your level of education or what your socio-economic background is, be humble enough to ask for help and advice. Your ideas and personal development will always benefit from the advice of a senior.
What surprised you most about entering the working world?
From the outside looking in, companies are the perfect embodiment of efficiency and idea generation, and there's nothing that one person can possibly contribute. It turns out that there is room for improvement and we, the young ones with our imagined idea of how things should be done, can turn that vision into a better world for all stakeholders.
What would you have done differently during your years at University?
I spent so much time focusing on analytical intelligence that I flat-out ignored social intelligence. I would have spent a little more time having fun with friends or maybe have taken up a sport. I'm not saying I would have studied less, simply that I would have made an effort to engage in the small talks of University life. It's only in the work environment that you realise how your people skills become more important than your 'book' skills.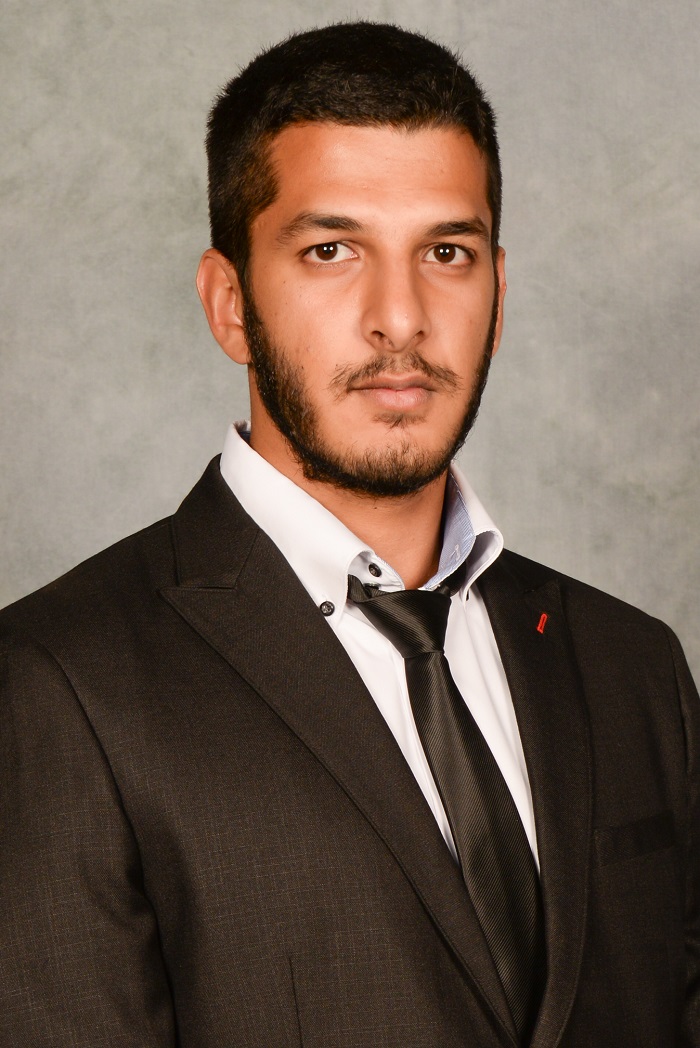 Job Title: Business Analyst at FNB Connect 
What you studied: BEng (Electronic Engineering)
What is the company culture like?
The FNB culture is very welcoming and open. From day one people are willing to help you learn the ropes.
What is exciting about work?
You are given meaningful tasks and assignments to complete soon after you start work at FNB, so the rate at which you grow and learn is quite high. I enjoy solving problems, and as a Business Analyst, I am doing just that. These problems are almost never solved alone so you meet a lot of people in a very short space of time. I was put on a project and had to arrange a meeting with different business units. As a grad that didn't know all the details yet, it was exciting to actually lead the discussion amongst people who have been at FNB for years with so much more knowledge and experience.
My advice to students entering the job market
Always be humble and willing to learn. 
Set realistic goals and work towards them. 
See everything (including obstacles) as an opportunity to grow as a person and as a professional.
What surprised you most about entering the working world?
Work life is fast-paced. Time goes by so quickly and time wasted could be detrimental to progress, not only to yours, but others who are dependent on your phase of the project.
What would you have done differently during your years at University?
I enjoyed my time at university to the fullest. My advice is to avoid procrastination (easier said than done). Study in advance and get your assignments and reports done.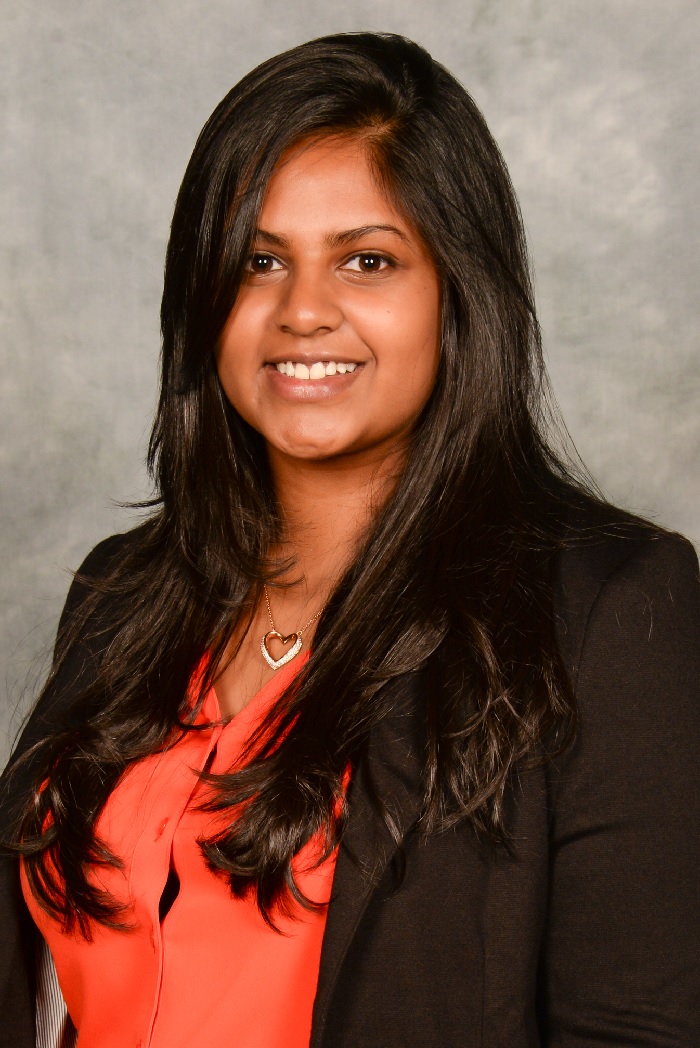 Job Title: Quantitative Analyst at FNB Value Banking Solutions (VBS).
What you studied: BEng (Industrial and Systems Engineering)
What is the company culture like?
FNB's culture is very dynamic and approachable. It offers a calm and supportive environment for transitioning from student to working life through the Graduate Program. FNB has a non-hierarchical structure that stimulates growth and learning, as you interact with people at all levels in the business.
What is exciting about work?
It's very different to anything I have ever done as a student. Work doesn't have a textbook and there's no right or wrong way of doing things. It's about applying your strengths in the right places and not harping on your mistakes. The people at FNB make coming to work every day exciting and not a mandatory task that has to be done. Meeting VBS Exco was one of the highlights thus far. As graduates we have the advantage of meeting the CEO and being recognised by Exco. I find this motivating and see it as a challenge to better myself.
My advice to students entering the job market:
Be yourself. It's important to be true to yourself in this new working world as this means better alignment to your personal goals and ambitions. 
Your degree will only get you an opportunity; everything thereafter is what you make of it.
What surprised you most about entering the working world?
I was surprised by the diversity of the people at work. At school and university, you always find common ground whether it's your field of study or age group. In the working world everyone is different. People are from different generations and backgrounds and this improves your social skills, your knowledge about various topics and takes you out of your comfort zone.