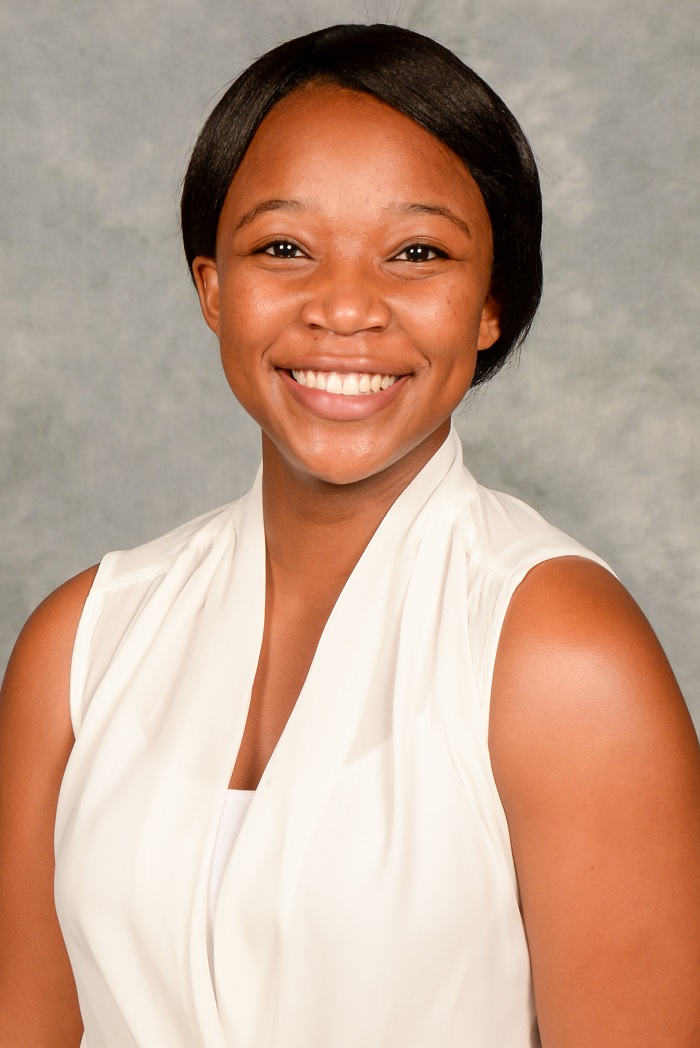 Job Title: Business Processes Engineer at FNB Cash Investments                        
What you studied: BComm Economics and Financial Management 
What is the company culture like at FNB? 
FNB provides an eccentric, energetic, goal-focused and collaborative space. It allows for constructive criticism to be given because we all trust each other to want the best for our business unit. We continuously align our business unit goals and strategies to that of the leadership in the bank.  
What is exciting about work?
Every day is a new adventure of navigating the systems, meeting more experienced people to guide me with tasks and working with a team that is excited and energetic. My team make work such a positive place to be. 
The most interesting part thus far has been each of the experiences where the CEO took a genuine interest in us as the grads of 2017 and imparted knowledge with us. Each experience has made joining FNB not just a career move, but a life-changing move. I mean how many CEOs do you know that actively make time to engage with their employees? Even as a grad he is personally investing in my journey with the group and that is an extremely liberating experience for me.
My advice to students entering the job market
Be curious about your abilities; push yourself to be better each day; create a solid schedule that will help you balance work and private life. 
What surprised you most about entering the working world?
I was surprised by how difficult it is to keep to a schedule that enhances work-life balance. It's so different to university where prioritising was easy and there was always time to factor in the social side.
What would you have done differently during your years at University?
I would have taken courses in coding. I'd like to expand my knowledge and abilities in a field that much of the industry is looking into - digitisation, so I've decided that every six months I will be taking on a new course to keep my skills set as relevant as possible.