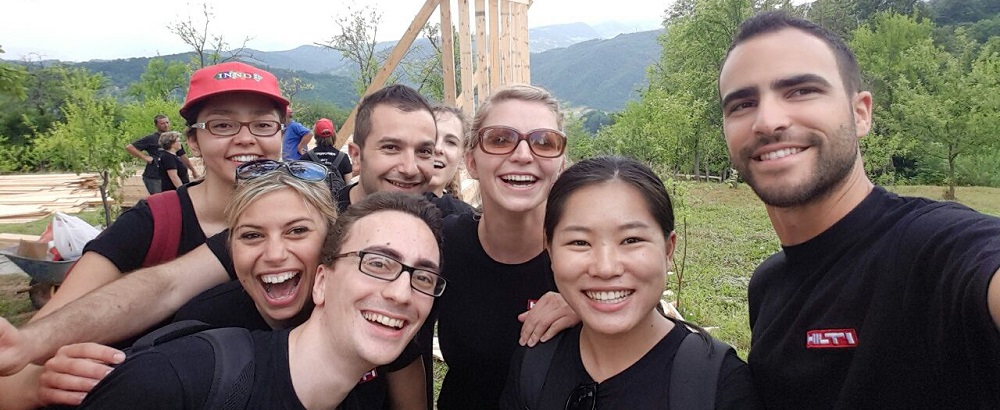 Global Management Trainee Program
Hilti
---
If you aspire to become a future business leader, join our "Global Management Trainee Program" and fast track your career with real challenges right from the start. This program includes 4 rotations internationally to ensure that trainees receive extensive exposure from regional to global perspectives.
Hilti is one of the world's most successful companies in the construction industry.  We offer outstanding career opportunities. By pursuing a career at Hilti, you are choosing to embark on a path towards leadership and an understanding of what makes a global company successful.  To this end, we are proud to have been recognized as one the World's Great Place to Work and Best Employers in Asia.
What do we offer
Unlimited contract and complete responsibility from day one
Extensive exposure and mentoring by senior management
Leadership training at IMD Business School Switzerland
Business management training
Global summit at Hilti headquarters in Liechtenstein
Social project to "build a better future"
Challenge

Fast Track

Leadership

Global impact: A fully cross-cultural experience.  Interact with colleagues from around the world through international placements.

 

Real business, real job, real responsibility from day one followed by project assignments.

Fast-paced international assignments offer a global view of core business areas for your personal and professional development.

Senior leaders mentor and support you in crafting your personal career path by sharing knowledge, information and perspective.

 

Exposure: Multi-country experience with regular exposure to management.  Networking with experienced colleagues.  Involvement in key projects.

 

Program Structure: Experience a 24-month program including two to four projects in multiple countries along with global summits.

 
Commercial track – Suitable for those who have a master degree in Business, Finance/Accounting or Engineering, and would like to pursue a commercial career and become a future business leader.
To find out more, visit https://careers.hilti.com.hk/en-hk
Commercial track
It is based in our global network of sales & market organizations and is the perfect choice for business administration and engineering graduates who want to explore the heart of the company – account management – then move on with an international assignment.  You must be fluent in the local language of the country if you select for the commercial track.

Your Profile: what we expect from you
The Global Management Trainee Program is a challenging journey which offers real responsibility and lots of new chances to experience yourself. Your personality and commitment are your keys to success. The program supports you to accelerate your professional career with Hilti globally.
Reflect on yourself below. If you answer yes to these, there's nothing stopping you from taking part.
Are you a recent graduate or preparing to graduate (Master, Ph.D.) with an above-average degree, such as Business Management or Engineering?
Were you highly engaged in activities beyond studies? 
Did you gain international experience during your studies, such as an internship? 
Are you bilingual (fluent in English plus another language, additional languages is a plus)? 
Are you mature, assertive and highly ambitious for general management functions? 
Are you a flexible team player with good communication skills, social and intercultural competency? 
Are you a global thinker with a strong desire for new experiences involving working abroad?
Further information
Please visit our website https://careers.hilti.com.hk/en-hk