Jardine Matheson Graduate Programs and Jobs
Jardines is a diversified Asian-based group with unsurpassed experience in the region, having been founded in China in 1832. We're one of the top 200 publicly traded companies in Asia, and a member of the Fortune 500.
Jardine Matheson currently has 0 opportunities.
Select the following options:
Jardine Matheson is a diversified Asian-based group with unsurpassed experience in the region, having been founded in China in 1832. We comprise a broad portfolio of market-leading businesses, which represent a combination of cash generating activities and long-term property assets and are closely aligned to the increasingly prosperous consumers of the region.
Where we operate
We operate principally in Greater China and Southeast Asia, where our subsidiaries and affiliates benefit from the support of Jardine Matheson's extensive knowledge of the region and its long-standing relationships. We are always prepared to take a long-term view when supporting their development and to ensure that they have the financial resources to achieve their goals.
Our operations
In our operations, which employ 440,000 people, we are active in the fields of motor vehicles and related operations, property investment and development, food retailing, home furnishings, engineering and construction, transport services, insurance broking, restaurants, luxury hotels, financial services, heavy equipment, mining and agribusiness.
Our philosophy
Our businesses aim to produce sustainable returns by providing their customers with high quality products and services. They provide good working conditions for their people, and offer fair remuneration and equal opportunities. They recognize their place in the communities in which they operate and participate fully.
Click here to view the Jardine Matheson Group
Jardine Executive Trainee Scheme
Jardine Matheson
---
Jardine Executive Trainee Scheme (JETS) has been designed to grow future business leaders and tailored to meet specific business needs and geographies with the aim of helping JETS to grow their career and to set them up for a long-term career success in the Group.
At Jardines, we are looking to recruit next generation business leaders which will commence in September 2018. Graduates join as a management trainee will span a 3-year period and begin in Hong Kong in order to meet specific business needs and geographies. In your first year assignment, you will be attached to a business unit. You can expect to gain broad experience and exposure across 6 functions with 2 industries rotation such as in finance, operations, sales, marketing, supply chain, business development, human resources, IT etc. 
Apart from career opportunities and chances for advancement in Asia, you will also receive extensive development and support that is tailored to build your general management capabilities. You will undergo a development programme that comprises a series of leadership development, commercial training, mentoring, leadership coaching, as well as a sponsorship to complete CIMA (Chartered Institute of Management Accountants) and more professional qualifications.
What We're Looking For
Ambitious with leadership potential and a strong desire to develop a career in Asia. 
Strong numerical and analytical skills with good commercial acumen

Strong affiliation with Asia, culturally sensitive and adaptable to change

A good degree in any subject 
Well-rounded experience involved in leadership positions, projects management, business case competitions, community services, and internship programmes

Excellent command of written and spoken English
What can we offer?
Jardine Matheson
---
An opportunity for Greatness
A job is simply what you do today; a career defines who you'll become tomorrow.
For the energetic and enterprising Jardines has the career path for you. 
Experience <Be second to none>
Experience a unique career opportunity unmatched by any other company in Asia. You'll be exposed to our various businesses, the myriad of people who comprise them and experience a level of mentorship and involvement from our senior executives to ensure you'll realize your leadership potential. It's a career you'll love and one the world will recognize. 
Community Engagement <Be great and be good>
At Jardines you aren't joining a company for the job; you're joining a community for a career. And our sense of community pervades throughout the Company and beyond. You'll be intimately involved in organizations like the Jardine Sports Association, designed to help build relations across our entire Group, and the Ambassador Programme which strives to make positive contributions to the communities we work in.
Tradition of Excellence <Be a part of history>
180-years in Asia, 350,000 employees and one very successful business track record. Throughout our history, we've fostered the highest standards, meaning you're joining an organization of which you can be proud. There are few places in Asia which have not been touched by Jardines, and as the Company continues to grow, so will its reputation and the profiles of our people. 
Leadership Development <Be leadership ready>
Growing leaders is something we are very good at. After all, we have been doing it for nearly two centuries. However, the best leaders do not grow by themselves. They are hand-picked, then developed. This is the purpose of our Graduate Schemes and the Jardine Leadership Development Plan which systematically builds general managers who, over time, have the potential to lead one of our larger businesses.
Innovate Jardines
Jardine Matheson
---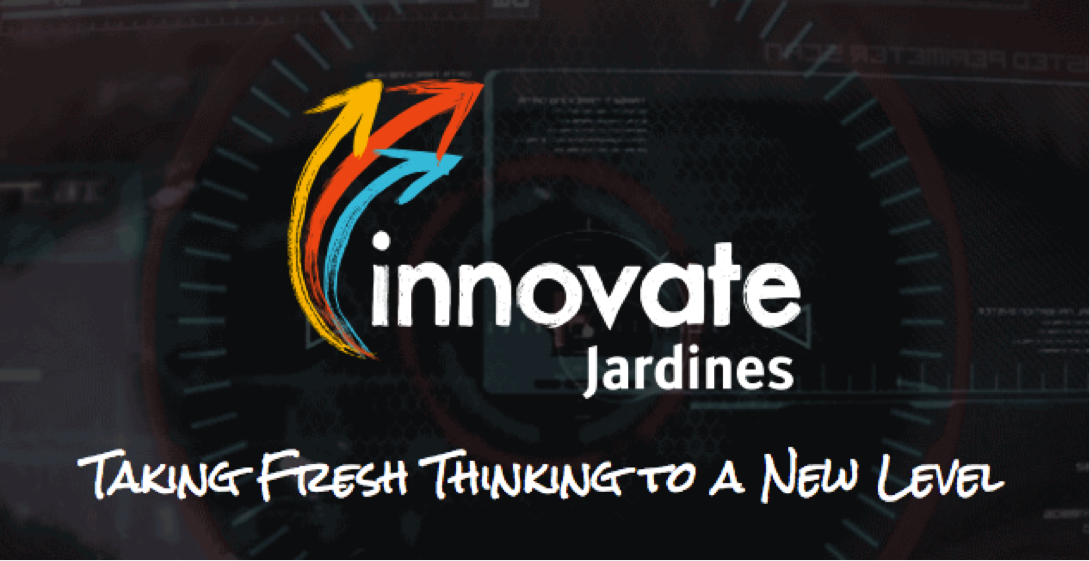 Why Innovate Jardines?
The increasing impact of technology on our businesses means that to remain at the forefront of our sectors, we need to transform our business models, and make the most of the benefits offered by the new technologies. We must all be prepared to contribute to a test-and-learn culture that allows for experimentation and the trial of new ideas.
Innovate Jardines aims to promote the entrepreneurial spirit across the Group's businesses by encouraging initiatives and processes that inspire fresh thinking. Innovate Jardines aspires to be an innovation partner of the business units - either as a resource partner, access to external digital partners, or a sounding board to test ideas and share best practices.
Innovate Jardines also aims to identify talented and entrepreneurial individuals from within the Group in order to nurture their ideas and take potentially disruptive innovations forward.
What is Innovate Jardines?
Innovate Jardines is a Group-wide initiative designed to inspire a culture of innovation within the Group's businesses, and seek out new ideas and initiatives that could change the way we work.
The Innovate Exchange is an internet platform open to everyone within the Group to get inspired, share innovation initiatives and best practices, and collaborate with one another.
The Exchange will also host the Innovation Challenges – a theme-based series of business challenges designed to allow everyone across the Group to put forward creative ideas and solutions. The best ideas will be funded by the Innovation Fund – a "Proof-of-Concept" fund that will fund and assist with creating prototypes of the best ideas. If the prototype is successful, the idea could either be taken forward by the respective Business Unit, or potentially lead to additional seed capital investment.
We want you to be part of this
Everyone within the Group plays a critical part in this change process within their businesses. Create a profile on this platform, participate in the discussions and benefit from the knowledge shared. We hope you would share your ideas, and find inspiration in the ideas that other people have submitted to the Challenges.
Who are we?
The Innovate Jardines Leadership Team is drawn from different business units with a range of skill sets, and is led by Ben Keswick. An Innovate Jardines Team has also been formed with full-time dedicated colleagues with the mandate to drive the programme with the support of external consultants.
Application Procedure
Jardine Matheson
---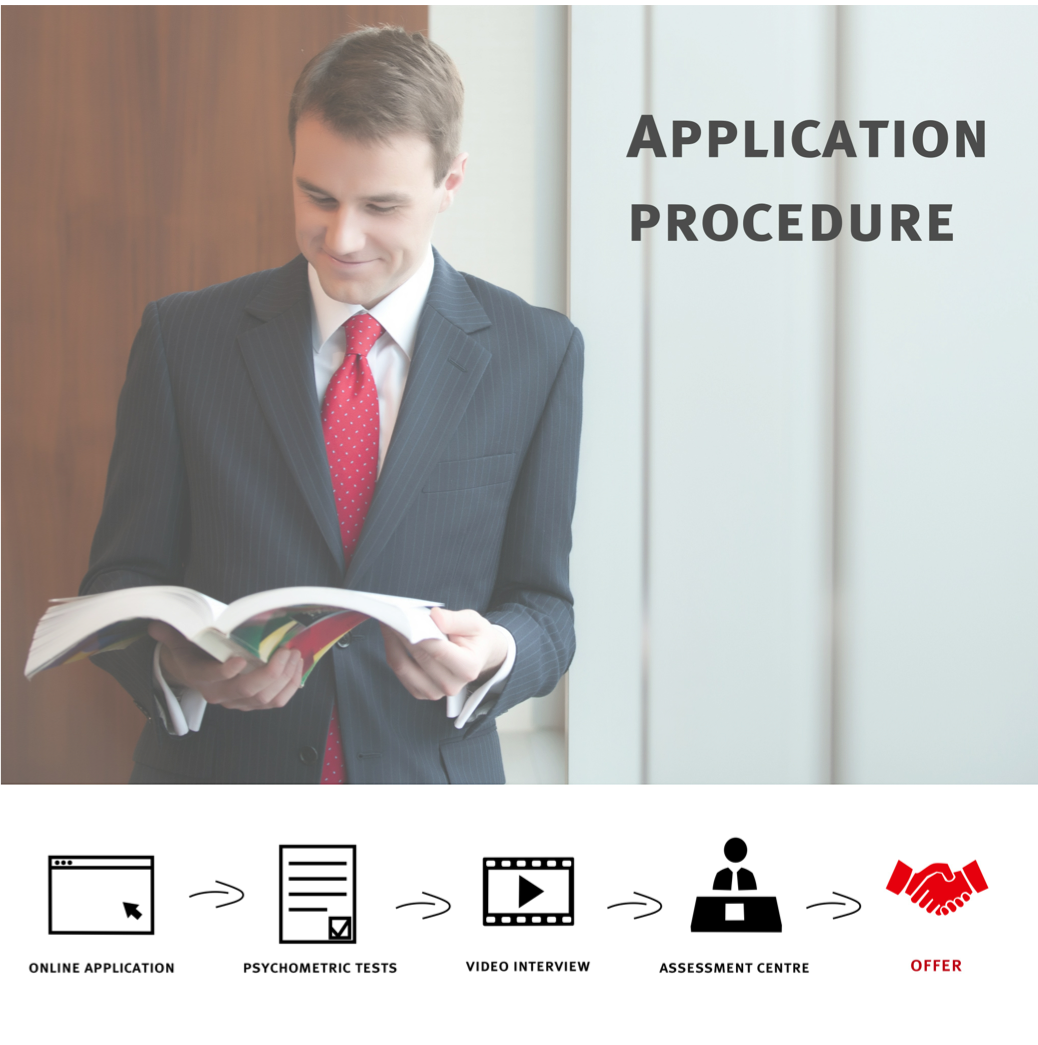 Assessment Schedule
Jardine Matheson
---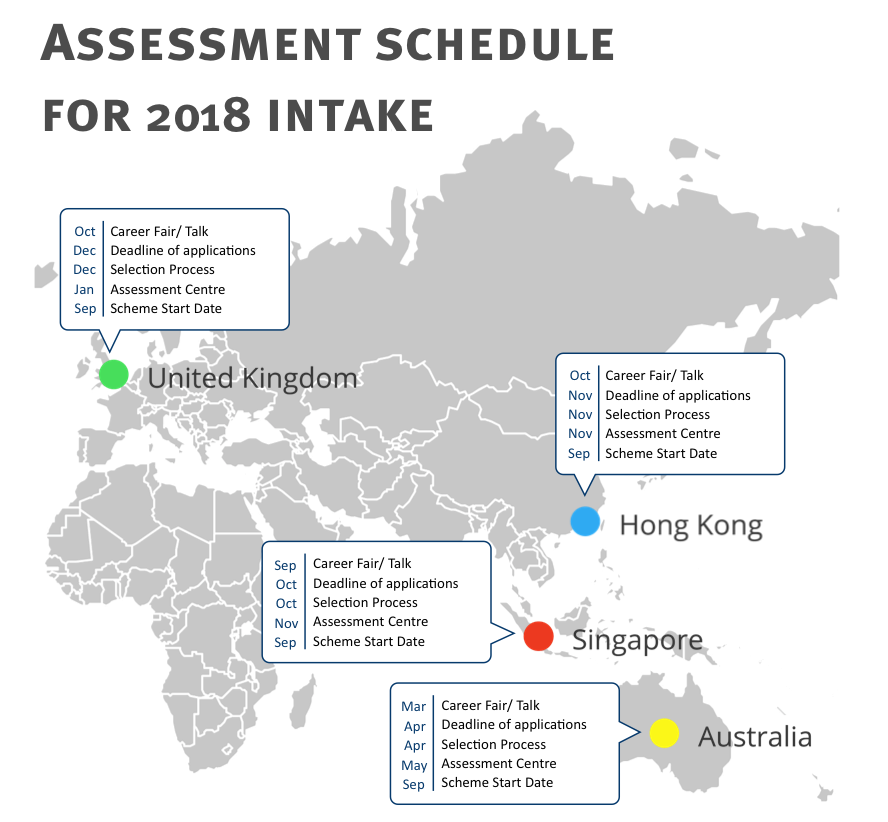 *For shortlisted applicants only
#A phone interview may be arranged after the Assessment Centre
Apply Now
Career Events
Jardine Matheson
---