Innovate Jardines
Jardine Matheson
---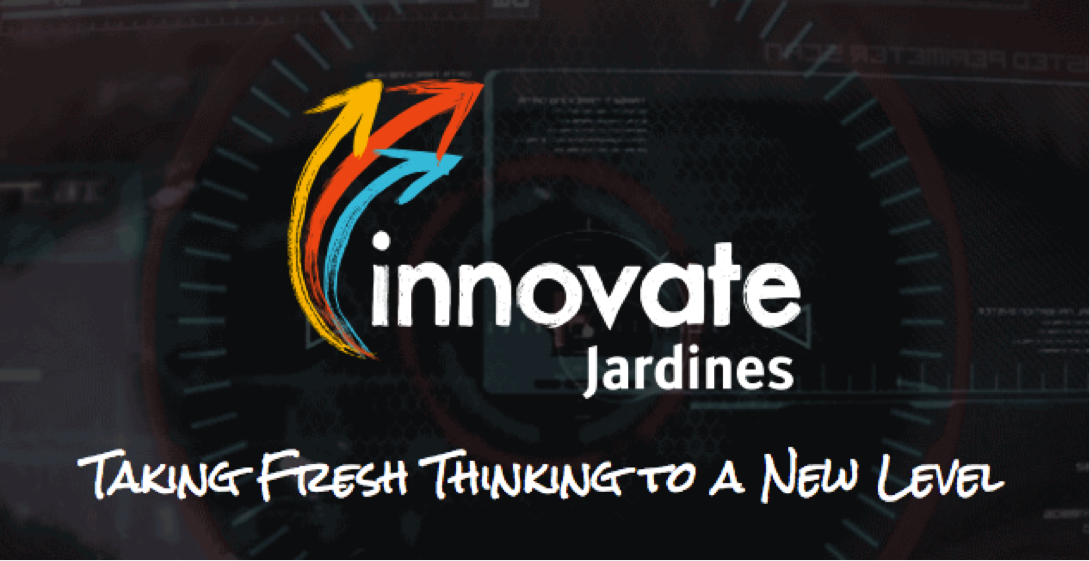 Why Innovate Jardines?
The increasing impact of technology on our businesses means that to remain at the forefront of our sectors, we need to transform our business models, and make the most of the benefits offered by the new technologies. We must all be prepared to contribute to a test-and-learn culture that allows for experimentation and the trial of new ideas.
Innovate Jardines aims to promote the entrepreneurial spirit across the Group's businesses by encouraging initiatives and processes that inspire fresh thinking. Innovate Jardines aspires to be an innovation partner of the business units - either as a resource partner, access to external digital partners, or a sounding board to test ideas and share best practices.
Innovate Jardines also aims to identify talented and entrepreneurial individuals from within the Group in order to nurture their ideas and take potentially disruptive innovations forward.
What is Innovate Jardines?
Innovate Jardines is a Group-wide initiative designed to inspire a culture of innovation within the Group's businesses, and seek out new ideas and initiatives that could change the way we work.
The Innovate Exchange is an internet platform open to everyone within the Group to get inspired, share innovation initiatives and best practices, and collaborate with one another.
The Exchange will also host the Innovation Challenges – a theme-based series of business challenges designed to allow everyone across the Group to put forward creative ideas and solutions. The best ideas will be funded by the Innovation Fund – a "Proof-of-Concept" fund that will fund and assist with creating prototypes of the best ideas. If the prototype is successful, the idea could either be taken forward by the respective Business Unit, or potentially lead to additional seed capital investment.
We want you to be part of this
Everyone within the Group plays a critical part in this change process within their businesses. Create a profile on this platform, participate in the discussions and benefit from the knowledge shared. We hope you would share your ideas, and find inspiration in the ideas that other people have submitted to the Challenges.
Who are we?
The Innovate Jardines Leadership Team is drawn from different business units with a range of skill sets, and is led by Ben Keswick. An Innovate Jardines Team has also been formed with full-time dedicated colleagues with the mandate to drive the programme with the support of external consultants.