John Holland Graduates
John Holland
---
Graduate Engineer - Bradley
What's your job about?
I am currently working to install irrigation pipelines as part of the Goulburn Murray Water Connections Project in Echuca, Northern Victoria. This project consists of upgrading irrigation infrastructure over a region approximately 10,000 sq km.
In my role I manage pipeline projects from the later phases of design right through to completion.
To achieve this, there are a variety of tasks involved. From receiving the scope of works, it is necessary to undergo a design review to understand the complexities of the works and any potential issues you may encounter. From this, materials are procured, subcontractors are engaged and affected landholders are contacted and consulted.
From the start through to the completion of construction, my job revolves around monitoring the cost, the program, checking on the quality of the works, solving any ad hoc problems and most importantly, making sure that the works undertaken are done to the safest of standards.
Because our job covers a large region, a lot of my day is spent on the phone or in the car. Some sites are over 2 hours away so travelling to site takes up a lot of my time. I spend a lot of time on the phone to subcontractors and suppliers trying to deal with issues, ensuring these problems are resolved effectively. Essentially, I try to do whatever I can to keep the project moving and solve construction issues as soon as they arise.
What's the coolest thing about your job?
Construction and in particular working on projects is challenging. The atmosphere on projects is that of a team working together towards a common goal. You often spend a lot of time with your colleagues on the project, eventually becoming your close friends. I am incredibly grateful that I have had the chance to do my job whilst also making some life-long friends. To see a project successfully completed with your team is extremely rewarding and provides a great deal of job satisfaction.
---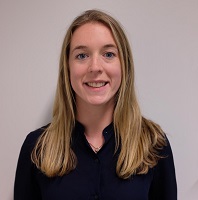 Graduate Systems Engineer - Courtney
What's your job about?
John Holland is currently a part of many big projects including Sydney Metro City & Southwest, Canberra Metro and Airport East. John Holland has formed many joint ventures partnerships including with Laing O'Rourke, CPB and Lendlease.
This year I have been involved in two tenders; Sydney Metro Sydenham Station Junction Tender and Sydney Metro Central Station Tender. I am now a part of the Target Cost Development Stage for the Sydney Metro Sydenham Station Junction project. I am working with the Design Manager to coordinate the design between the architects, designers and client.
My daily tasks include:
Attending design coordination meetings and taking minutes
Submitting "Request For Information" (RFIs) to the client from architects and designers to solve contractual queries, design queries or ask for document information.
Tracking these RFIs and responding back to the architects and designers with information received from the client.
Coordinating "Technical Advisory Notes (TANs)" for all the design packages. These TANs contain design information to inform the construction and estimating teams for costing the project. 
Scheduling in activities to align with project milestones dates and procession dates
What's your background?
High School: Merici College, 2006 - 2011
I grew up in Canberra and attended Merici Collage, an all-girls high school. I lived in France and studied French when I was 16 years old for the summer holidays. I worked at Wendys the ice creamery and then Questacon, The National Science and Technology Centre during college and into University. During high school I enjoyed lots of sports including mixed futsal, snow sports team, mixed netball and dance.
University: The Australian National University, 2012 - 2016
I studied Systems Engineering at The Australian National University. I worked as an undergraduate at Indesco, a civil consultancy firm, in the land development team during my final two years at university. I completed an honours project in assessing the use of Stormwater Polypropylene Pipes in residential development within the ACT. This involved burying polypropylene pipes into different soil types with different cover heights, then driving a large water truck over the pipes and measuring the deflection of the pipes with a laser probe. The project was successful proving that polypropylene pipes do deflect differently under different conditions informing the ACT government on how polypropylene pipes can be used in residential development. Once I finished university, I wanted to move to Sydney and join a large company such as John Holland to work on large scale projects to get experience in construction methods, engineering principals and management. I moved to Sydney in 2017 and started working for John Holland in tendering for large rail projects. 
What's the coolest thing about your job?
What I enjoy most about my job is being involved in design discussions and problem solving. I love coming up with solutions to time and design constraints to achieve an efficient constructible solution. I enjoy being across the design and involved in design discussions.
I also love that I have had the chance to experience two different projects this year. This gave me the opportunity to be a part of the utilities team and then get experience working with the design manager. Both were very different roles and taught me different skills.
I also get to work with driven, enthusiastic, passionate and fun people. In John Holland and especially in rail projects I have experienced great team work and felt valued in the project.
---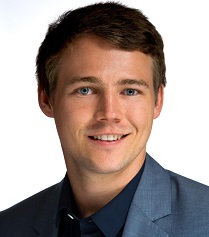 Building Graduate – Lachlan  
What's your job about?
I work for a company called John Holland who is well known in the construction industry and often involved in large scale infrastructure projects. I work as part of the Building Team on a New Corrections Centre up in northern NSW just outside of Grafton. The project is worth $700 million and will house around 1700 inmates when it's completed in 2020. I'm the main point of contact for the precast subcontractor in regards to any technical aspects so many of my day to day activities revolve around ensuring they have what they need to in order to progress the works.
What's your background?
I grew up in Dubbo, a country town in NSW. I loved growing up there, it was a major hub for regional NSW so there was always plenty to do. I came from a big family, so I always had the opportunity to stay in the city with relatives. It was great having the best of both worlds where I could enjoy the country lifestyle in regional NSW but also experience city living when visiting relatives.
In Year 7, I went to boarding school in Sydney, which developed my independence, communication and leadership skills. During my university degree, I undertook work at TSA Management Pty Ltd in order to instigate my experience in the construction industry. Applying for graduate jobs was long and arduous, but luckily, I was selected to join the Graduate Program at John Holland. Within 4 months of starting work, I'd accepted a rotation to work up in Grafton. This was a big change, leaving everything I knew back in Sydney and moving somewhere even more regional than Dubbo, but I have never regretted my decision. I have lived here for 4 months now, it has been such a brilliant experience getting to know such an awesome team who have all made similar sacrifices to work on a regional project.  
What's the coolest thing about your job?
I think the coolest thing about my current position is the constant realisation of how massive the project is. You look at such tiny details on plans for so long leading up to the beginning of construction, and then each day when you go for a drive on site to inspect your package of works, it's a great feeling to see it all coming together and realising it's all much bigger than you thought.