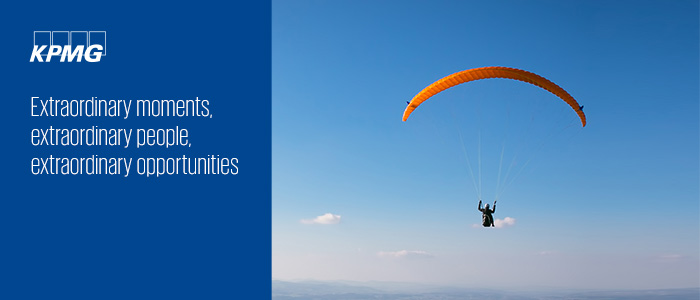 Who are we?
KPMG is a global network of member firms with over 174,000 people worldwide, including more than 9,000 people across 16 offices in China. We provide audit, tax and advisory services to many of the world's foremost companies. Our client focus, our commitment to excellence, our global mindset and unparalleled delivery build long standing partnerships based on trust and integrity, which are at the core of our business and international reputation.
Inspire confidence and empower change. We do so by inspiring confidence in our clients, the market, government, regulators, investors in everything they do and using that confidence to empower positive change in the communities we operate in – leaving KPMG and the world a better place.
As one of the leading professional service providers in financial services, we are proud to have an influential voice in our profession, the business community, government and regulators as well as education and the wider community.  This means that working at KPMG is not just a career for you, it is a place where you can make a bigger impact and make meaningful changes in the community.
At KPMG, we embrace a high-performing culture and high standard of services. Our diverse workforce consists of high performing individuals who work well as one team to deliver the best results.  You'll enjoy world class training and tailored career development to help bring out the extraordinary in you. You will be motivated to learn new things every day and work with some of the best talent around the world. Our mobility programmes, also mean that you'll have a world of opportunities both in China and overseas to keep you one step ahead.
Our reputation as a leading professional service provider is reinforced by the wide range of awards KPMG has received over the years as the employer of choice, for our strong community involvement and our wealth of knowledge in the professional industries.
While work is important, we also recognise the importance of maintaining a healthy work-life balance. Our dedicated myLife team organises a wide range of activities, workshops and seminars to support both your professional and personal development and helping you strike a healthy work-life balance.
If you're passionate about making a difference, for yourself, for the clients and for the community, KPMG is the place to be.