LSEG (London Stock Exchange Group) Graduate Jobs
LSEG (London Stock Exchange Group) is more than a diversified global financial markets infrastructure and data business. We are dedicated, open-access partners with a commitment to excellence in delivering the services our customers expect from us. With extensive experience, deep knowledge and worldwide presence across financial markets, we enable businesses and economies around the world to fund innovation, manage risk and create jobs. It's how we've contributed to supporting the…
View more
Application!


The first stage of the recruitment process involves a review of your CV and motivational statement.

Online Testing:


Should you pass the initial screening stage, we will invite you to complete an online test to help identify the skills and behaviours you'll bring to the role. It includes some questions on how you would describe yourself, how you typically approach tasks, and a short cognitive ability test. .

Telephone Interview:


The next…
View full process
Generalist
All Disciplines
Hires applicants with degrees in
Data Science and Analytics
Design and User Experience
Engineering Aerospace Aeronautical
Engineering Chemical Processing
Engineering Civil Structural
Engineering Environmental
Fast Moving Consumer Goods
Health Policy and Administration
Hospitality Sports and Tourism
Logistics and Supply Chain
Medical and Biomedical Science
Pharmacy and Pharmacology
Physio and Occupational Therapy
Psychology and Counselling
Radiography and Medical Imaging
Our Sales Graduate programme is a great full-time opportunity for individuals looking to accelerate their career within the sales and account management functions.
Application!


The first stage of the recruitment process involves a review of your CV and motivational statement.

Online Testing:


Should you pass the initial screening stage, we will invite you to complete an online test to help identify the skills and behaviours you'll bring to the role. It includes some questions on how you would describe yourself, how you typically approach tasks, and a short cognitive ability test. .

Telephone Interview:


The next step is a telephone interview where we will test your motivations for the role as well as some of our key competencies.

Assessment Centre:


The final stage is an assessment centre which involves a number of different types of exercises – further information is provided at the point of invite.
Our Business programme will allow you to gain valuable experience across a number of business areas. You may be involved in helping companies to raise capital, providing secure and reliable trading platforms or delivering real-time information. We're also central to the post trade environment, managing risk and ensuring liquidity. All our work is underpinned by our expertise in developing and delivering state-of-the-art technology.
Learning and Development
We understand how important the start of your professional life is in shaping your long-term career. The first few weeks and months of your graduate programme will therefore be carefully structured with your professional development in mind.
An intensive induction for new graduates provides the tools you'll need to hit the ground running from day one. This is followed up with a series of continuing development programmes that ensure a steep learning curve is maintained throughout. Depending on the programme, you may also have the opportunity to gain an industry recognised qualification.
Your professional development doesn't end once you graduate from the programme, and you can look forward to opportunities to advance your skills and learning at every stage of your career. Our employees are encouraged to gain exposure across the Group during their formative years. This could mean placement opportunities with one of our many overseas businesses. LSEG also develops employees through exceptional classroom and online training, as well as ongoing development programmes, partnering with senior executives across the Group.
We are a leading global financial markets infrastructure and data provider. Our purpose is driving financial stability, empowering economies, and enabling customers to create sustainable growth.

Values
Where we work

LSEG is headquartered in the United Kingdom, with significant operations in 70 countries across Europe, the Middle East, Africa, North America, Latin America and Asia Pacific. We employ 25,000 people globally, more than half located in Asia Pacific.

Hybrid working

At LSEG, we are 25,000 people, in 70 countries, across 100+ locations. As we return to our global offices, we are adopting a hybrid approach to work.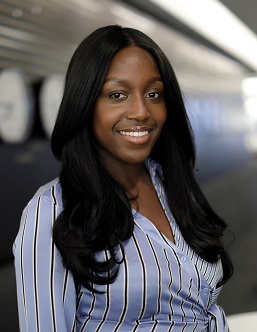 "Finance is such a varied, vast and dynamic field, with huge scope for growth. LSEG in particular was attractive because it's systemically important to the markets. There are always interesting things going on."
"LSEG is interested in acquiring innovative companies, so I've got to understand new IP, people, culture and brands. People here at LSEG have conducted some significant research to find the best companies in their fields, however unknown. This allows me to regularly grow my knowledge of different parts of the financial ecosystem."
"I completed an internship…
View more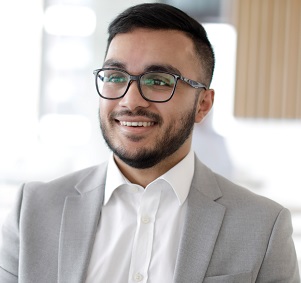 "LSEG's graduate scheme gives you the opportunity to work in widely varying areas of the business and puts you in a unique position within the market. The atmosphere at LSEG allows you to jump into the work you're given, with real responsibility. We can make mistakes and learn from them; there's no pressure to be perfect first-time round, which makes it a great environment to work in. "My first rotation was a Project Analyst within Capital Markets. I was involved in projects upgrading hardware on LSE and Turquoise, the UK exchanges that LSEG own. I helped teams meet deadlines, iron out issues, and understand requirements, de…
View more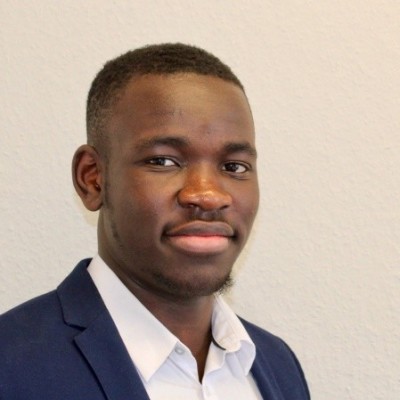 "I studied Chemical Engineering at university because I like to solve problems and working in the financial sector allows me to focus on problems with a global impact, which is really exciting.
"My LSEG journey began with the Internship Programme, which was my introduction to working in a professional firm. My role was at LCH, where I was given the chance to work on reports and presentations that went to senior management. This showed me just how much of a difference interns can make at LSEG.
"My first rotation on the Graduate Programme was also at LCH, where I gained valuable experience in areas such as data analytics, creating dashboards fo…
View more
Environment
LSEG is committed to ensuring our operations and supply chain are environmentally responsible; utilising resources efficiently and in ways that benefit the environment.
The Group's primary environmental impacts arise from our offices and data centres, staff travel and, indirectly, from our supply chain.
Our environmental ambitions are underpinned by science-based targets, aligning with the Paris Climate Agreement trajectory to achieve net-zero emissions.
We have become the first global exchange group to commit to net zero through the Business Ambition for 1.5°C and are members of the United Nations Climate Change 'Race to Zero'.
Our environmental targets
LSEG was one of the first companies in the financial services sector to commit to long-term science-based carbon reduction targets, which have subsequently been approved by the Science Based Targets initiative (SBTi).
We have committed to reduce absolute scope 1, 2 and 3(business travel) GHG emissions 46% by 2030 from a 2019 base year. We have also set a target of engaging with all key suppliers, accounting for 57% of Scope 3 emissions, to set science-based targets by 2025.
LSEG has also been a supporter of the Task Force for Climate-related Financial Disclosures (TCFD) since its launch in 2017. We not only encourage issuers to report against TCFD through our reporting guidance but aims to go further each year in embedding these standards into our own financial reporting.
Our Culture
In 2019, we developed a Culture Dashboard to measure and assess our culture. The Dashboard provides the Board and Executive Committee with a quantitative way to measure and assess progress over time, using data gathered from our "Have Your Say" employee engagement survey and other sources, which are all continually evaluated to ensure we collect the right data to best understand how our people feel.