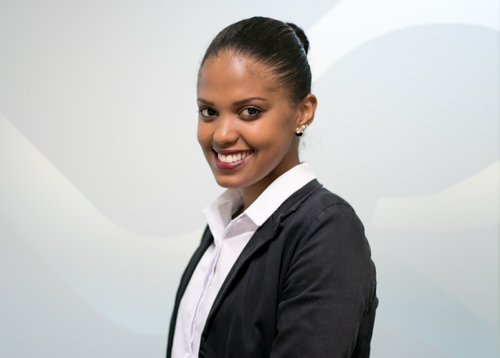 Name: Naledi Makanya
Qualification: BCom Supply Chain Management
University: University of Pretoria
Year of Graduation: 2016
Job Title: Supply Chain Graduate
"Being in the graduate programme is a great way to kick-off your career, if your aim to grow yourself within the company. Nestle is passionate about its graduates, and goes beyond expectations to create a wonderful learning experience."
What are your main responsibilities?
Practically learning the core functions of The Supply Chain department.
Identifying areas of improvements and initiating projects to close identified gaps. 
Providing assistance to all the Business Units within the organization. 
Running reports to ensure KPI's are managed efficiently.
What has been the highlight of your time at Nestlé?
Having exposure to the factories. It opens your eyes to how much more goes into getting products from the suppliers up until it reaches the consumers. Farm to fork.
The amount of exposure I have received in the little time I have been here, is incredible and the learning culture of Nestle is encouraging as a new addition to the family.
Why did you choose to work at Nestlé?
It's no secret that Nestle is one of the biggest FMCG companies in the world. What excited me the most about working for Nestle is the numerous opportunities for growth that I would be exposed to. There are 5 factories, 2 distribution centres just in South Africa. As a supply chain student, this was music to my ears.
What advice can you offer to final year students looking for their first job?
Be Patient. Be patient while looking for a job. Be patient when you get into your first job. No matter how well you did in varsity, you constantly need to show your worth to your new team. Don't be afraid to do the little tasks, because that is how in time you will earn the trust for bigger tasks. Don't rush the experience, but rather enjoy the new journey.