SEEK in a snapshot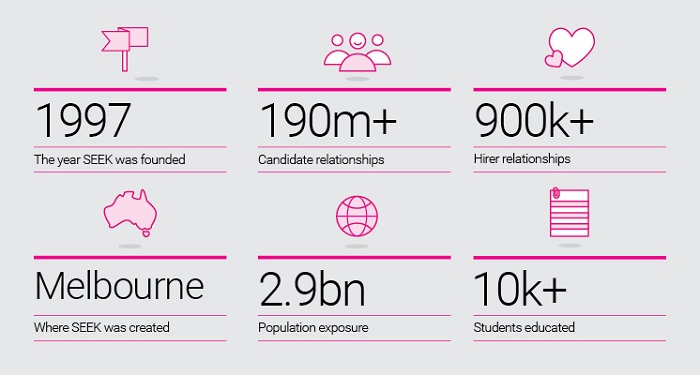 The SEEK Group
SEEK's portfolio of diverse businesses make a positive impact on a truly global scale. Our unified purpose helps people live more fulfilling and productive working lives and helps organisations succeed. We create world-class technology solutions to connect more people to relevant employment, education, small business and volunteer opportunities. We have a culture of high-performance in our workplaces and celebrate the diversity of our employees who contribute to the success of our organisation.
Find out more about us by visiting https://www.seek.com.au/about/.
'This is SEEK'
At SEEK our biggest asset is our people, and we are proud of our community of valued, talented and diverse individuals who really know their stuff. Our culture statement, This is SEEK, is all about what makes SEEK unique and a little bit different. This is SEEK clearly outlines what we believe in and the attributes of our best people, which include:
Passion about SEEK and our customers
Great judgement and decision-making ability
Knowing their stuff – Professional and Leadership skills
Delivering great outcomes for SEEK.
Find out more about This is SEEK and our how our culture comes to life by visiting
https://www.seek.com.au/work-for-seek/life-at-seek/.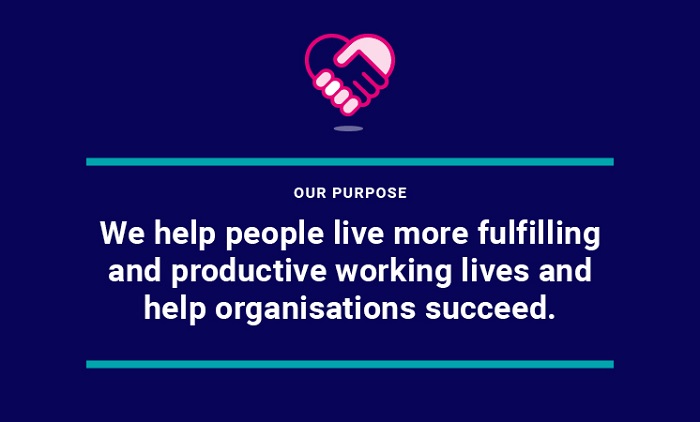 Perks and Benefits
At SEEK we want your experience and career to be like no other! Here are just a few of the perks available to all our employees that we are proud of.