SEEK 2020 Software Development Graduate Program
SEEK
---
Innovation, creativity and passion drive us. We challenge the status quo and have the entrepreneurial spirit which helped us drive our early success. We are fearless in continuing to grow, evolve and succeed.
If there's one thing we know to be true, we'd be nothing without our people. At SEEK we've created a community of valued, talented and diverse graduates who really know their stuff and have worked hard to get to where they are today.
Don't just take our word for it, take a look at what they think about being a SEEK grad…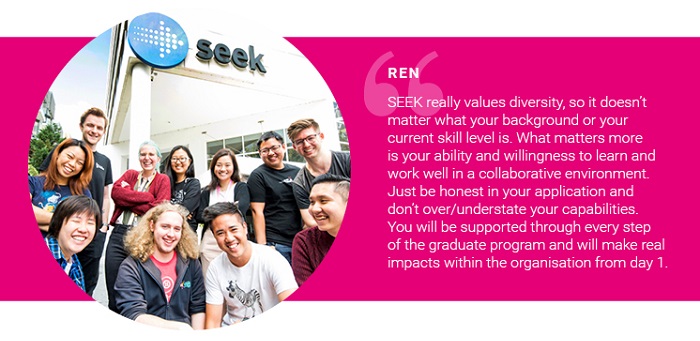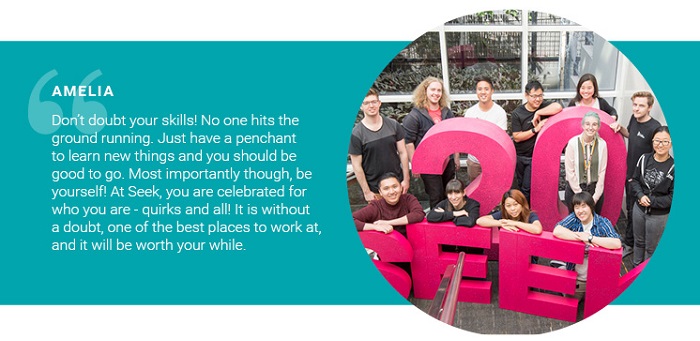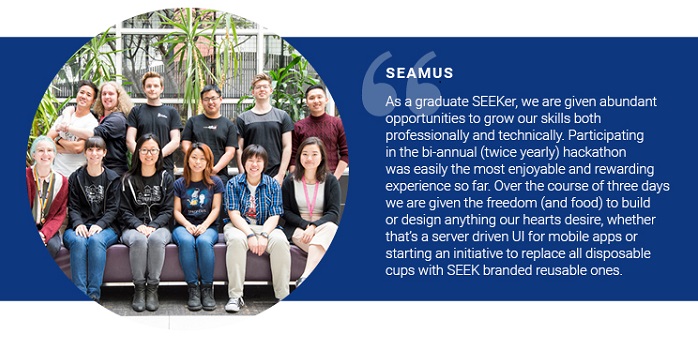 The Highlights of our 2020 Graduate Program
Orientation begins with our SEEK bootcamp with a small group of peers, refining and growing your technical skills
You will work with great people, learn from talented individuals and be mentored by a Technical Leader who cares about your career as much as you do
Your program mentors will guide and support you through your six-month rotations that expose you to different technologies and practices, including; iOS and Android Development, AWS, TypeScript, React, Serverless Architecture and Continuous Delivery
You will receive ongoing training and access to SEEK's Learning Hub as we want to give you every opportunity to develop your skills and capabilities
At SEEK our people are everything. You will work with passionate engineers who highly value your opinion and will encourage you to step outside your comfort zone.