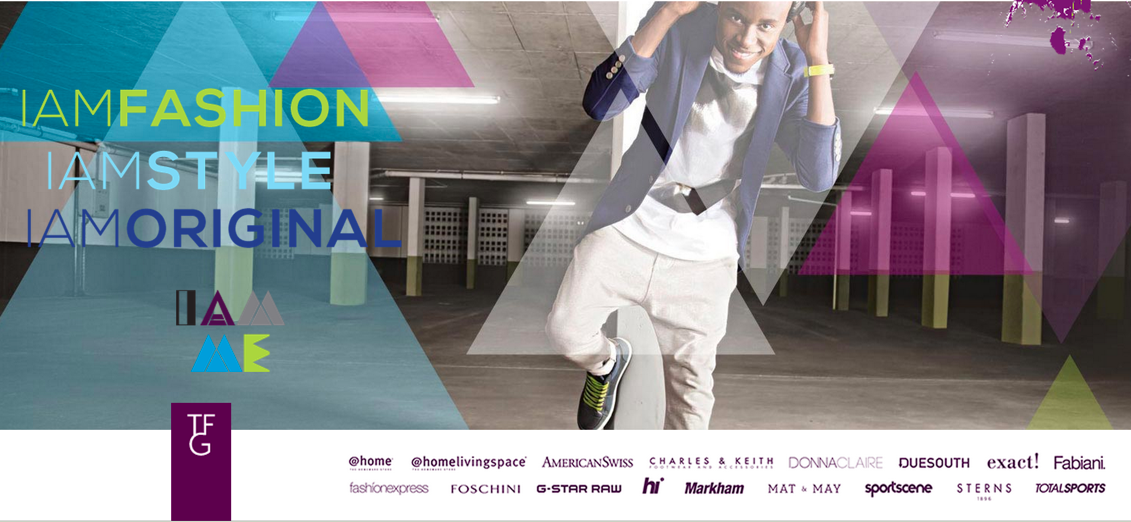 TFG Graduate Jobs & Internships
Our mission is to be the leading fashion lifestyle retailer in Africa by providing an exciting range of creative products. Our portfolio of 17 diverse brands enables TFG to surprise and delight our customers by offering all they want (and more)!
An exciting opportunity has become available in our Information Security (Infosec) Department. Imagine having the chance to develop and expand your skills whilst working for one of the foremost specialty retailers in Africa.
LOCATION
Cape Town (South Africa)
Past TFG Graduate Hiring Statistics
If you're interested in working at TFG, understanding when they have opened up applications for their graduate programs, graduate jobs and internships is helpful knowledge to have so you know when you might need to apply. Use the below information to see when TFG hires graduates, but more importantly what graduate degree's and other student attributes they target for their jobs.
---
Job types
Graduate Jobs (52%),

Internships (48%),
Disciplines
Administration (4%),

Business and Commerce (8%),

Computer Science (4%),

Design and User Experience (4%),

Economics (4%),
Locations
Cape Town (56%),

Western Cape (16%),

Eastern Cape (4%),

Free State (4%),

Kimberley (4%),
OUR MISSION
Our mission is to be the leading fashion lifestyle retailer in Africa by providing an exciting range of creative products. Our portfolio of 17 diverse brands enables TFG to surprise and delight our customers by offering all they want (and more)! Talented and retail savvy employees, guided by TFG values, further add to an awesome customer experience.
HAVE A LOOK AT OUR VALUES, WE TAKE PRIDE IN THEM:
PROFESSIONALISM: We are accountable and drive performance in a creative and innovative way.
RESILIENCE: We have the courage of our convictions and the boldness to constructively challenge.
INTEGRITY: Our word is our honour, we are honest and ethical.
DIGNITY AND RESPECT: We treat everyone the way we want to be treated.
EMPOWERMENT: We have equal opportunity to grow in a supportive environment.
EXCELLENT SERVICE: Our customers are our future - we look after them.
THE GRAD PROGRAM
WHAT CAN I EXPECT?
At TFG we adopt a progressive and flexible approach when it comes to employing graduates from many diverse academic backgrounds. We believe that each graduate has a unique special something that could make our business even better! Of course we want the best of the best to join our team.
We also look out for graduates that have what it takes to successfully complete the program. In the past 8 years, TFG has offered hundreds of passionate graduates the opportunity to kick start an exhilarating career in retail. Many of them are still delivering pure awesomeness in our business today.
What more could we be looking for you may be asking? Well, we think that a graduate with the following skills is a keeper:
Interpersonal skills
The ability to work independently and within a team
A retail-mindset
Business acumen
Problem-solving skills
Analytical skills
Great communication skills
We offer graduates various opportunities throughout the academic year. The full-time Grad Program runs between 12 -18 months. Depending on business needs, some graduate opportunities are permanent, whereas others are not. Whether doing an internship, co-op or graduate program at TFG, you can expect all the real business experience, exposure and training you will need to leap up the ladder of success. We also know that sometimes you may just need some time to figure it all out and discover the world of retail before you choose any one of the many exciting career paths.
To top it all off, TFG offers competitive graduate salaries which makes shopping sprees a reality!
Training and Development
TFG
---
TRAINING AND DEVELOPMENT
Our training program is designed to help you make a smooth transition from campus into the world of business. From day one, you will engage with various individuals and teams in the business. They will share their experience, knowledge, passion and purpose, giving you every opportunity to learn and grow within the company.
Like many before you, you will get to know our retail business intimately and you'll be rewarded and recognised for your contribution as a unique and talented individual throughout your learning journey at TFG. Performance management forms an integral part of the program, placing equal emphasis on deliverables, values and behaviours that enhance the overall success of the business.
During performance reviews objectives are mutually agreed and reviewed on an ongoing basis. Individual development plans are created to highlight development and to identify specific training needs and support required to ensure success.
OR
SMS the word "GRAD" to 33775*
*Application requires up to 14 SMS's @ R1.50 per SMS
Only SMS or mobi applications will be considered. Applications open until 31 August 2014
Please read the questions carefully before submitting your answers, as you will not be able to start over if you have made an error.
Please note: Foreign Nationals will only be considered for IT opportunities
Click here to view all current graduate opportunities