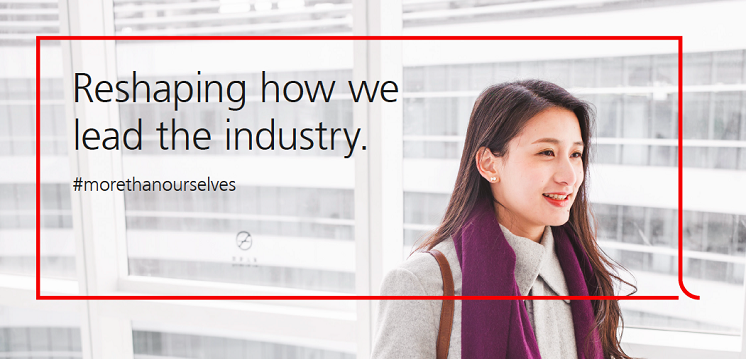 Internship 2022, Group Compliance Regulatory & Governance, Hong Kong
Your role
Do you like to err on the side of safety? Do you want to help us protect our reputation, financial health and long-term interests by helping us identify, measure and control risks? You'll:
execute routine periodic controls in line with global and local control frameworks, including regional regulatory requirements where applicable
analyze and assess risks arising from both the business and support functions
identify and evaluate the design, implementation and effectiveness of controls designed to address those risks
document and communicate review findings, root causes and risks
develop recommendations for items that solution owners should consider when finalizing their action plans
successfully collaborate with peers in and across Monitoring, Surveillance and Control teams
Your team
You will be working in Monitoring, Surveillance and Controls (MS&C) in Hong Kong / Singapore. MS&C is an independent function within the 2nd line of defense, that supports Group Compliance, Regulatory and Governance (GCRG) in achieving its strategic, operational, financial and compliance objectives. MS&C monitors business activities in relation to compliance with all applicable laws, regulations and policies including Cross-border activities, Investment Suitability, Know Your Customer (KYC), Conflicts of Interest, amongst others. MS&C also works in close cooperation with other GCRG teams such as Financial Crime Prevention, Business Aligned Compliance etc.
Your expertise
You need to be graduating by July 2023, and with less than two years of work experience. It doesn't matter what you're studying. (Really, it doesn't.) But we'd like to see evidence that you can:
analyze a problem, take a view and come to a decision
plan, organize and communicate well
make things happen
stick with a task
work independently as well as in a team
speak and write fluently in English, Mandarin.
The following skills would certainly be an added advantage:
familiarity with data analytics or business intelligence tools (e.g. Power BI, Alteryx)
fluency in Japanese and Cantonese.
Perhaps you've organized a fundraising event or taken part in team sports? Or persevered and passed an exam in a subject you found challenging? Think about how things you've achieved match the skills we're after.
Your Program
On this 10-week summer program, you'll be a real part of the team, working with our experts and learning about the industry, our clients, our firm and a specific area of it. You'll have plenty of opportunities to develop new skills and make contacts. And if you impress us, we might invite you to join our Graduate Talent Program once you've graduated.
You may only apply for one program in one country within Asia Pacific during the same academic year.
About us
Expert advice. Wealth management. Investment banking. Asset management. Retail banking in Switzerland. And all the support functions. That's what we do. And we do it for private and institutional clients as well as corporations around the world.
We are about 70,000 employees in all major financial centers, in almost 900 offices and more than 50 countries. Do you want to be one of us?
Join us
We're a truly global, collaborative and friendly group of people. Having a diverse, inclusive and respectful workplace is important to us. And we support your career development, internal mobility and work-life balance. If this sounds interesting, apply now.
Disclaimer / Policy Statements
UBS is an Equal Opportunity Employer. We respect and seek to empower each individual and support the diverse cultures, perspectives, skills and experiences within our workforce.
15-09-2021
Job type:Internships
Disciplines:
Work rights:

Hong Kong Permanent Resident, Hong

...

Locations:
Closing Date:31st Oct 2021, 3:59 pm
Search
Enter an employer or university you want to find in our search bar.