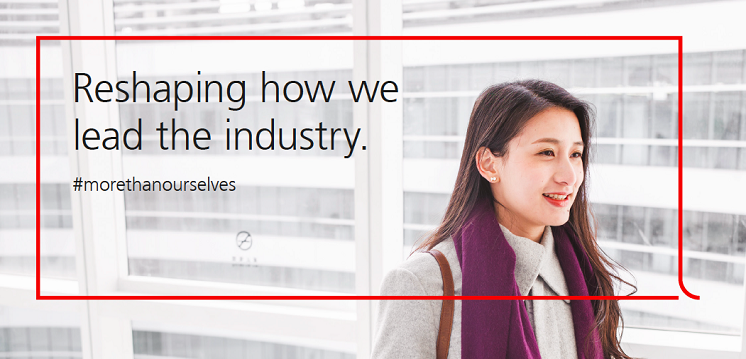 Industrial Placement 2022, Global Banking, Singapore
Your role
Do you want to know more about the participants and dynamics of the capital markets? You'll:
get to know the markets from the capital raising stage to disposal
be involved in and contribute to providing M&A advice and execution, including spinoffs, takeovers, exchange offers, takeover defense and formation of joint ventures
interact with the equities platform to get an insight into the investor community views and trends
learn all about debt capital markets including corporate and emerging market bonds
gain familiarity with structured products tailored to our clients' funding and stake management needs
be able to analyze complex situations and develop the best strategy to maximize our clients' diverse objectives
Your team
You'll be working in our Investment Bank's Global Banking business, You'll work closely with the Global Banking country and sector coverage teams, as well as the other product teams, providing coverage, advisory, capital markets and financing solutions for corporate, financial institutions and sponsor clients.
Diversity helps us grow, together. That's why we are committed to fostering and advancing diversity, equity, and inclusion. It strengthens our business and brings value to our clients.
Your expertise
You need to be graduating in Dec 2023 to Jun 2024 (after deferring your studies to join the program), and with less than two years of work experience. You also need to have the legal rights to work in the location you have applied to.
It doesn't matter what you're studying. (Really, it doesn't.) But we'd like to see evidence that you can:
analyze a problem, take a view and come to a decision
plan, organize and communicate well
make things happen
stick with a task
work in a team
come up with ideas
Perhaps you've organized a fundraising event or taken part in team sports? Or persevered and passed an exam in a subject you found challenging? Think about how things you've achieved match the skills we're after.
Your Program
On this 6-month industrial placement, you'll get to join one of our teams in Global Banking. You'll still be working toward your university degree course while getting the opportunity to be a real part of the team, working with our experts and learning about the industry, our clients, our firm and a specific area of it. You'll have plenty of opportunities to develop new skills and make contacts. And if you impress us, your placement may result into a career-track graduate position.
You may only apply for one program in one country within Asia Pacific during the same academic year.
About us
UBS is the world's largest and only truly global wealth manager. We operate through four business divisions: Global Wealth Management, Personal & Corporate Banking, Asset Management and the Investment Bank. Our global reach and the breadth of our expertise set us apart from our competitors.
With more than 70,000 employees, we have a presence in all major financial centers in more than 50 countries. Do you want to be one of us?
Join us
From gaining new experiences in different roles to acquiring fresh knowledge and skills, at UBS we know that great work is never done alone. We know that it's our people, with their unique backgrounds, skills, experience levels and interests, who drive our ongoing success. Together we're more than ourselves.
Ready to be part of #teamUBS and make an impact?
Disclaimer / Policy Statements
UBS is an Equal Opportunity Employer. We respect and seek to empower each individual and support the diverse cultures, perspectives, skills and experiences within our workforce.
08-02-2022
Job type:Internships
Disciplines:
Work rights:

Singapore Citizen, Singapore Permanent Resident

Locations:
Closing Date:31st Mar 2022, 3:59 pm
Search
Enter an employer or university you want to find in our search bar.