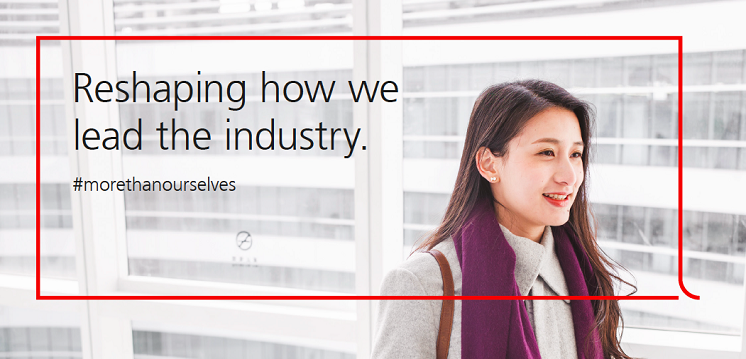 Operations Securities and Client Services Specialist
Are you meticulous and analytical? Are you adept to work under pressure even when multitasking? Are you skilled at gracefully resolving issues? We're looking for someone like you to:
establish yourself as a trusted point of contact for our clients (across various client segments), other internal stakeholders, custodians, counterparties, etc.
provide sound advice and strong support across multiple topics, including product onboarding, documentation, transaction lifecycle, securities trade processing and settlements, corporate actions and income processing, custody market rules and control, operational tax, client reporting, investment reporting, reconciliation, platform capability (e.g. e-banking, UBS Keylink, Assetlink), etc.
perform daily, weekly and monthly controls to ensure the accuracy and completeness of our commitments to clients (e.g. monthly statements) and compliance to regulations (e.g. Custody Market Rules, FATCA/AEI, etc.)
highlight control gaps and potential exposure to relevant functions and senior management teams
monitor and support the implementation and testing of system/process/regulatory change for our SG/HK locationbe on the lookout for ways to improve processes, reduce risks, strengthen controls and increase customer satisfaction
Your team
You'll be working in the Wealth Management Operations Team in Singapore with the mission to provide exceptional service and outcomes for our clients. You might be assigned to different functions based on the needs/skillsets. Aim of the program is to develop the right people, in the right role, at the right time, delivering the best of UBS to our Clients.
Your expertise
University degree in banking or finance related discipline
fundamental knowledge or prior experience in wealth management operations, custody or securities services (1-5 years of working experience)
passion for dealing with clients, strong numerical skills and an understanding of financial instruments products
the proven ability to build, maintain and enhance relationships at all levels
strong analytical and problem-solving skills and risk awareness
comfortable working with internal and external clients
an excellent communicator, analytical and well organized
motivated, self-directed and driven as well as adaptable
able to work under pressure, independently and collectively across teams and functions
attention to details and able to look at things holistically and connect the dots
skilled at looking for ways to improve (you're a keen observer and problem solver)
About us
UBS is the world's largest and only truly global wealth manager. We operate through four business divisions: Global Wealth Management, Personal & Corporate Banking, Asset Management and the Investment Bank. Our global reach and the breadth of our expertise set us apart from our competitors.
With more than 70,000 employees, we have a presence in all major financial centers in more than 50 countries. Do you want to be one of us?
Join us
From gaining new experiences in different roles to acquiring fresh knowledge and skills, at UBS we know that great work is never done alone. We know that it's our people, with their unique backgrounds, skills, experience levels and interests, who drive our ongoing success. Together we're more than ourselves.
Ready to be part of #teamUBS and make an impact?
Contact Details
UBS Recruiting Singapore
Disclaimer / Policy Statements
UBS is an Equal Opportunity Employer. We respect and seek to empower each individual and support the diverse cultures, perspectives, skills and experiences within our workforce.
Employees working from UBS Singapore offices must comply with Workforce Vaccination Measures as implemented by the Singapore government with effect from 1 January 2022, and other applicable safe management measures as may be amended from time to time.
08-02-2022
Job type:Graduate Jobs
Disciplines:
Work rights:

Singapore Citizen, Singapore Permanent Resident

Locations:
Closing Date:28th Feb 2022, 3:59 pm
Search
Enter an employer or university you want to find in our search bar.